Celebrating our Independence, Mourning the death of a Legend
Sunday, September 25th, 2011
This week will be one for the history books. Not only will Belize celebrate 30 years of independence but we will also lie to rest the Father of our Nation, Right Honorable George Cadle Price. As a longtime resident, and millimeters away from becoming a naturalized citizen of this beautiful country I now call home, I have been overwhelmed by the passion of my fellow friends who are all but family to me now.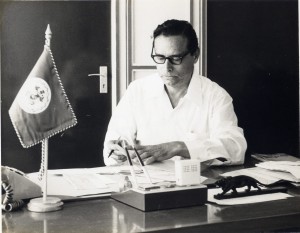 Before the sad news of Rt. Hon. George Price's passing on Monday the air had been energized with the contagious anticipation of Independence Day. Discussions were laden with pride and marvel at the progress our young country has made over the last 30 years and emotional with the promise of future possibilities. Sure we have had our ups and downs, but like forgiving parents watching our baby grow into a young adult, we know that there has been success AND mistakes along the way, nonetheless the love never falters. Belizeans young and old embrace the significance of our Independence Day and the sense of patriotism and passion for our country is infectious. Of course when the people you love feel wholeheartedly about something, it is hard not to assume the same passion.
With this same passion comes pain; and the very hearts that love this country were broken by the news of Rt. Hon. George Price's death on Monday, September 19th. It is fitting that we remember the Father of our Nation the same week we celebrate our independence, for Rt. Hon. George Price is the epitome of Belizean independence. When the ones you love suffer such sadness you again assume the same passion, and the emotions are heartfelt. From this sadness now comes an even stronger sense of patriotism and deeper respect for our county and the progress we have made, much to the credit of Rt. Hon. George Price no less.
As we enter a new decade of independence, and say farewell to our beloved leader Rt. Hon. George Price, our Belizean hearts are full of pride and promise. With sound resolve we will continue in our prosperity while we maintain the vision the Father of our Nation had for us. Together as one family who loves our country we can celebrate our success, mourn our loss and move forward towards a future we can all be proud of.
Follow The San Pedro Sun News on Twitter, become a fan on Facebook. Stay updated via RSS