Editorial: If the Truth Hurts…
Monday, November 28th, 2011
The pure and simple truth is rarely pure and never simple.
– Oscar Wilde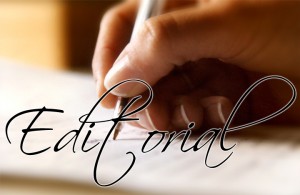 Last week The San Pedro Sun ran an article on the San Mateo area located just north of the Boca del Rio Bridge. The story explored the ugly truth about a neighbourhood long forgotten and ignored by the politicians who gave them the so-called land in the first place. Surviving in a squalor of contaminated water, mountains of garbage disguised as land-fill and with limited running water and electrical service, these residents have appealed time and time again for better living conditions only to be treated like they, and the ugly truth, don't exist. What is more appalling is that after this story ran, The Sun actually received criticism for shedding light on an area that could hurt tourism; that our ugly little island truth is an embarrassment.
Let's talk about embarrassments. What about the naked, wheelchair-bound man that lies in the middle of the street several nights a week and crawls in front of moving vehicles, egging them on to run him over? What about the public areas that at night are cluttered with loitering drug dealers and undesirables? What about the garbage that our tourists are forced to step over while enjoying a stroll on the beach? What about the lack of medical services on the island when someone succumbs to a catastrophic accident? The list of embarrassments go on, and on…
So this is how we, as a community are suppose to respond to our "embarrassments"? Let's pretend the problem does not exist. Maybe we should build a ten foot fence around it like many of the businesses do up north to hide their ugly piles of improperly disposed garbage and construction rubble on the lagoon side of their properties. Maybe, if we put a clock tower in the middle of our mess with digital billboards strobing WELCOME TO SAN PEDRO, no one will notice our little so-called embarrassments? Maybe if we can blind them with glitz, our problems will remain out of sight and out of mind.
Over the years The San Pedro Sun has received countless letters from our island tourists that collectively say…we love San Pedro, we love the community, we love the reef, we love the people, we love the laid-back ambience…but clean it up, protect it, and don't screw it up! Ironically these very tourists who we are so afraid to offend are the ones we refuse to listen to, when they or the ones who represent them, appeal to our town leaders. Despite their concerns, many of our guests DO come back, hooked on the contagious island vibe that emanates from the heart of San Pedro. But when will they say, "enough is enough"?
Instead of trying to hide the truth let's face up to it. Let's work together to fix the wrongs that every community in the world struggles with. Let's listen to OUR people who live in substandard conditions and let's listen to our tourists when they say clean it up, protect it, don't screw it up! Let's put a sign on a cleaner, prettier San Mateo and say, "We as a community fixed our mess." Let's show the world that we are not going to hide our heads in the sand and pretend that all is right with our island; that we embrace our faults and work hard to mend them. If we are so worried about how our visitors will judge us then let's show them that we listen, that we take care of our residents and that we value what they and our guests have to say. If the truth hurts, then let's fix it!
Follow The San Pedro Sun News on Twitter, become a fan on Facebook. Stay updated via RSS