San Pedro Sun Sponsors 7th Annual Caribbean Christmas Colors Contest
Thursday, December 1st, 2011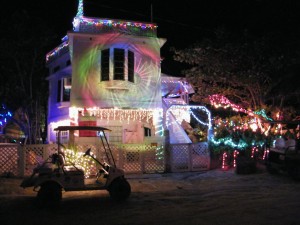 Light up your home and win win win!
Press Release – The San Pedro Sun – December 1, 2011 – The holiday season is here and the first signs of Christmas coming are the bright lights sparkling in the Caribbean skies. The phrase "less is more" takes on a new meaning when it comes to Christmas lights but when it comes to artistic talent, more is better. This year, for the 7th consecutive year, The San Pedro Sun invites residents of San Pedro to take the time to decorate their homes in the spirit of the season and have a chance to win dozens of spectacular prizes in The San Pedro Sun's 7th Annual Caribbean Christmas Colors Contest.
Judging will take place on the evening of Friday, December 16th when the judges will ride through every nook and cranny of San Pedro Town admiring the spectacular home sights. They will have the final decision as to who the winners will be and the lucky home decorators will be announced in the special Christmas issue of The San Pedro Sun on Thursday, December 22nd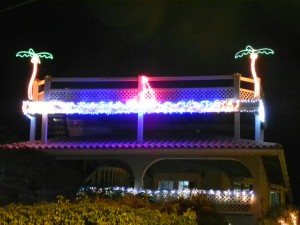 This season, homeowners as well as business people are invited to beautify their property for the holiday season. Between figurines, both store-bought and homemade, nativity scenes, light displays and completely decorated homes, the event is open to everyone. Approximately 40 businesses partake in this occasion every year and generously donate prizes that included dinners, sailing trips, home appliances and golf cart rentals. For further information on how to participate or to donate a prize, kindly call 226-2070 or email [email protected], and if you know of a home or business that the judges MUST NOT MISS please call us as well.
Photo Gallery
Follow The San Pedro Sun News on Twitter, become a fan on Facebook. Stay updated via RSS