Jose Alfredo Castillo, Missing since Monday July 9th
Friday, July 20th, 2012
The family of a San Pedro businessman is concerned after their loved one has been missing for over a week. 40 year old Jose Alfredo Castillo, owner of a vegetable stand located on Pescador Drive has been reportedly missing since Monday night, July 9th.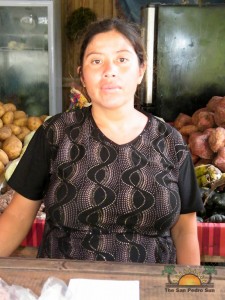 According to his wife, Marta Castellanos, she last saw her husband on Monday morning when he left en route to Belize City around 8AM. He is reported to have had on his person over $1,500 which should have been used to purchase vegetables to re-stock the business as well as payment for their monthly rent.
According to Casatellanos her husband first went to Caye Caulker where he dropped off her son and the made his way to the city. "He went to Belize City where he arrived at around 3pm at my aunts house. I had been calling him since that evening to find out whether he had made it okay, but he wasn't answering his phone. My aunt said he told her that he was going to return the vehicle to the parking lot and come back but he never reached. The following day, well I thought that the pickup might have broken down and he was stranded somewhere. I waited on Tuesday and I noticed that he hadn't returned on the last boat and still no word from him. I'd been calling him all day on Tuesday as well, and he did not respond. So on Wednesday I called his father and asked if he'd do me the favor of taking care of the fruit stand as we are the only ones that normally take care of the stand. Once he agreed to take care of the place, he told me that my husband's aunt hadn't heard from him and that no one at the market is reporting having made any sale to him. So, on Thursday, I went to Belize City to the big police station to find out what happened to him. They asked me if any of his family members had seen him and I told them that no one had seen him. There was a report from some guys that know my truck, who are normally about in the night time and they said that they had seen my truck parked in front of a bar known as JMC. So I gave that information to the police to see if they can investigate the case, whether he came out of there or whether he was assaulted, as he had $1,800 with him. I'm expecting the worst, especially with the crime situation in the city. I thought that he might have been robbed, taking away the pickup. The police went and investigated at the bar and from their surveillance tapes, it showed that my husband entered the bar around 6PM the Monday afternoon and he was well dressed. It showed him drinking with some of the girls there at the bar. I am very hurt. I have not heard anything else about him. The police never told me when he left or whether he left the bar of anything."
On July 15th, Castillo turned 40 years. The truck he was driving, which is also missing, was described as being a double cabin green pickup truck with plates OW445. The family is very concerned and is simply looking for confirmation. They are hurt that he has not made efforts to contact them, if in-fact he is okay, and if he isn't, they would very much like to know. They are making a plea to anyone that may have seen him or have any information on his whereabouts to please call the nearest police station or 605-0427 or 665-5948.
Follow The San Pedro Sun News on Twitter, become a fan on Facebook. Stay updated via RSS