Occupational Safety and Health bill introduced and goes for nationwide consultation
Friday, January 31st, 2014
For months the National Trade Union Congress of Belize (NTUCB) has been demanding that Prime Minister of Belize, Honorable Dean Barrow, table the proposed Occupational Safety and Health Act for passage at the National Assembly. Members of the NTUCB were ejected from the chambers of the National Assembly Building during the last sitting of 2013, after they shouted at the PM to bring the proposed act to the house. They even went in length to warn that 2014 would be the year of the workers and would fight tooth and nail to see the proposal tabled and passed through all it stages. On Wednesday January 22nd, PM Barrow heeded to the demands and introduced the proposal as a bill for first reading.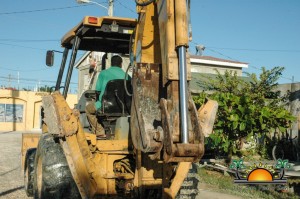 The general preamble of the bill is 72 pages long but the general purpose of this bill when and if it is enacted covers nine main objectives. They are meant to (1) secure the safety, health and welfare of workers at work; (2) protect persons other than workers against risks; [of accidents] (to safety or health arising out of the activities of workers); (3) to promote a safe and healthy occupational environment for workers that protects them from injury and occupational disease and that is adapted to their safety, health, physiological and psychological needs; (4) to foster a cooperative and consultative relationship between employers and workers on the safety, health and welfare of workers at work and in achieving the objectives of this Act; (5) to ensure that risks to safety and health are identified, assessed and eliminated or controlled; (6) to develop and promote community awareness of occupational safety and health issues; (7) to provide a legislative framework that allows for progressively higher standards of occupational safety and health to take account of changes in technology and work practices; (8) to protect persons other than workers against risks to safety and health arising from the use of plant [facility] that affects public safety and (9) to give effect to the international law obligations of the Government of Belize relating to safety and health at workplace.

Speaking at the introduction of the bill, PM Barrow explained that while the bill is laudable, it will come at a high cost for all parties involved. "This bill, when perhaps if it is made law, is going to come at a huge financial cost. It is not an unmixed blessing – I want to be very careful with what I say. It is laudable, it is perhaps time and overtime that we make this quantum leap forward, but nobody must be under any illusions. There will be a tremendous burden and financial cost—not only to government, but to the private sector and to small individual employers, even those that have one person operations. To become compliant will cost a great deal of money… I will signal from now that the House committee that will have charge of this bill, will not just hold hearings in Belmopan, this will be somewhat akin to the process we employ when we are doing constitutional amendments. They will go all around the country so that the citizenry can have their full say with respect to this bill because laudable though it is, when it becomes law and the financial costs bite, people will blame the government," cautioned PM Barrow.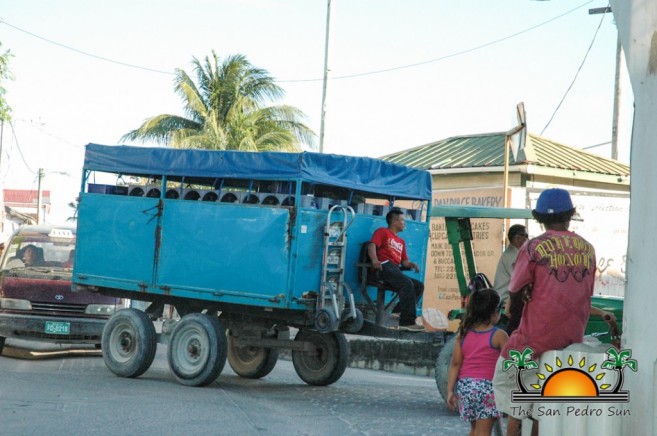 One of the persons leading the charge for the passage of the bill is the NTUCB president Dylan Reneau. "We are glad for that [presentation of the bill] because now everybody, all workers in this country, have a right to have their say in what goes into this bill. And so we are asking them to come out and be at the forefront for the passage of this bill. This bill is good for both workers and employers. And I think you have to take into consideration that the Prime Minister never mentioned the cost of opportunity; the thousands of workers that have either been killed or injured on the job and the fact that they have been shoved aside as if though they are drones and worth nothing after that. This bill would give them some level of protection and ensure that that does not happen," pointed Reneau.

When questioned by reporters about the PM Barrow's statement in which he indicated that the bill will come at a high cost and with some technical limitation, Reneau said that it's best to aim high. "The Prime Minister also said that we have to tone down our expectations. I dream high, I imagined all of these possibilities for years and certainly I will not be deterred by his statements and comments. We have to push this thing forward; it is very critical for our development. Workers and the issues that impact workers also impact this country. And if we can get some resolution to that then there will be development—human development—that is important for the development of a state. Not just to see big buildings and all of that, you want to see people having the type of livelihood that they can enjoy life."
The draft bill makes new provisions the establishment of the National Occupational Safety and Health Authority and the Occupation Health and Safety Inspectorate. It also calls for the repeal of the Factories Act, Chapter 296 of the Substantive Laws of Belize.
Currently the bill has been passed down to House Committee that is now charged with the responsibility to take the bill through consultation stages. Dates for consultations will be announced by the House Committee who will set the time, date and venue for a nationwide consultation as indicated by PM Barrow.
Follow The San Pedro Sun News on Twitter, become a fan on Facebook. Stay updated via RSS