Tropic launches New Flight Route to Merida, Mexico
Saturday, March 8th, 2014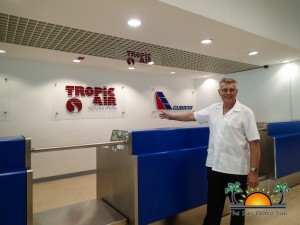 On Monday March 3rd, Tropic Air inaugurated their non-stop flight from Belize to Merida, Mexico. The launching of this service makes Tropic the only airline to offer non stop flights between the two destinations. This new flight destination is Tropic's fifth international route and the second destination in Mexico. It will allow passengers travelling from Merida easier flight connections to the airline's other destinations such as Roatan, San Pedro Sula, Flores, and the 11 destinations within Belize.
Not only will this service continue to develop the historic relationship between Belize and Merida but it will also foster international trade.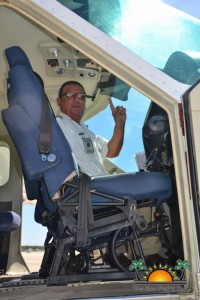 In a press release put out by Tropic on February 3rd, the President of Tropic Air stated John Grief lll stated, ""We have been working closely with our partners in the Yucatan on this service, and we are excited to be flying there! We expect the market for this service to grow and we plan to add additional service as that happens. Not only will Belizeans finally be able to fly directly to Merida, but this opens up many new opportunities for the archaeological and eco-tourism markets."
Editor and owner of The San Pedro Sun, Tamara Sniffin, was amongst the first invited to be a part of the inaugural flight and she has been enjoying much of what Merida has to offer. Her story will be published at a later date, but suffice to say that the convenience of travel to one of Mexico's prettiest locales is a hit!
Flights are scheduled to leave Belize to Merida three times per week.
For the schedule for flights travelling between Belize City International and Merida see below:
Tropic's schedule between Belize City International and Merida:
DEPARTS                     TIME      ARRIVES                       TIME        Days
Belize City Int'l (BZE) 11:15AM  Merida (MID)                1:00PM    Mon,Wed,Fri
Merida (MID)              2:00PM   Belize City Int'l (BZE)   3:45PM    Mon,Wed,Fri
ALL TIMES LOCAL (STANDARD)
The new service is bookable via the web at www.tropicair.com, via e-mail at [email protected], by phone at (501) 226-2012, by contacting any of our stations, or your friendly travel professional.
Follow The San Pedro Sun News on Twitter, become a fan on Facebook. Stay updated via RSS