Every picture tells a story- "The Drought is Over"
Monday, April 21st, 2014
SJC Reading Fair student Dion Cooper submits "The Drought is Over"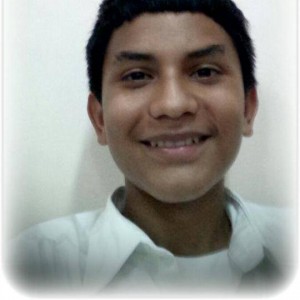 On March 28th The San Pedro Sun was invited to attend the St John's College School (SJCS ) in Belize City's annual reading fair. Held under the theme "Newspapers matter: they connect us to the world," the event was aimed to encourage students to look at newspapers as an alternate source for reading.
As an educational activity at The San Pedro Sun booth, students were invited to participate in an "Every Picture Tells A Story" exercise.
Students were given informational hand-outs on how to write a news story based on the Inverted Pyramid format, with the main news at the start of the story and the rest of the details following in decreasing order of importance. The students were also provided with a handout that contained seven different photographs. Based on the photo of their choice, students were invited to write a 150 word news story, including a headline using the Inverted Pyramid format.
Students were given until April 11th to email their story to The Sun, and were told that outstanding stories would be printed in the newspaper. As an award, authors of printed stories would also win a special day-trip to the island!
The San Pedro Sun in pleased to introduce a story submitted by Dion Cooper, who is a 14-year old second form student attending Saint John's College. Congratulations Dion, you certainly are a promising young writer and we can't wait to treat you to a fun day in San Pedro!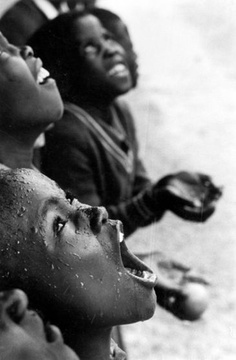 The Drought Is Over! by Dion Cooper
The drastic drought that threatened the lives of many is finally over. The country was shaken as the drought that started on September 1st has finally come to an end. Our country had to endure six weeks without rain. This resulted in millions of dollars lost due to animal and crop casualties. On October 14th the rain finally returned and everyone met it happily. The downpour begun at exactly 11:15 a.m. and lasted a solid 120 minutes. Children could be seen playing in the rain as it was a major relief from the dry heat. The animals and crops that had survived the drought are equally happy with the rain as it was also a relief for them. Now everyone in the proud country of Belize finally appreciates the rain and don't take it for granted anymore. This is because they know the pain without the rain.
Follow The San Pedro Sun News on Twitter, become a fan on Facebook. Stay updated via RSS