Eight aspiring bartenders graduate from Flair and Mixology Course
Friday, September 19th, 2014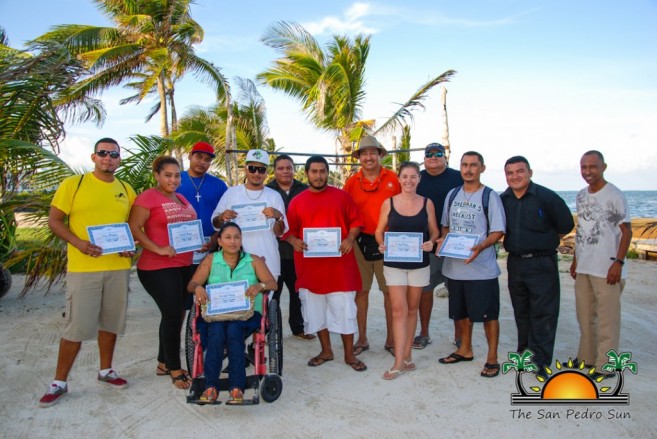 On Tuesday, September 16th, the Belize Institute of Mixology (BIM) graduated its first class of eight students from an introductory bartending course. Luis Velasquez, founder of BIM, along with award winning Mixologist Fermin Cho, held the course in an effort to improve bartending skills in Belize's Tourism Industry. The course taught participants basic flair and mixology skills, including cocktail preparation and garnishing.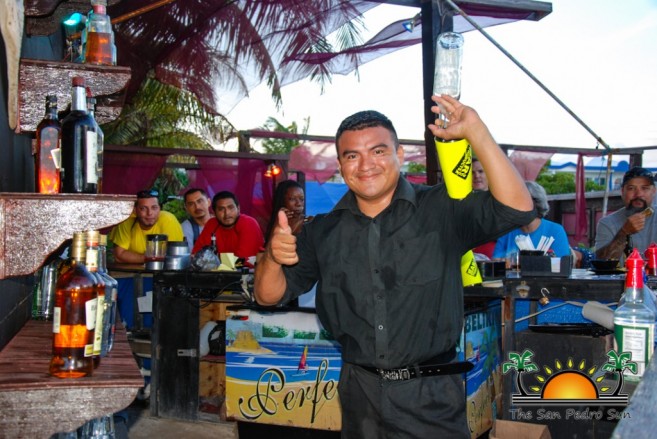 According to Velasquez, there is a need to enhance the country's tourism product. "Each year we are seeing a growth in tourism. So in order to keep up with the demanding hospitality industry, we need to improve our service. That is what BIM is trying to do, we are trying to revamp bartending skills in Belize," said Velasquez. The course lasted five days, and entailed both practical and theory lessons. "These courses include presentations from guest instructors in the field of wine, beer, rum, and of course flair. Each course also includes a certified doctor's presentation on alcohol awareness. We not only want to make the participants great bartenders, but great hospitality servicemen/women. Our aim is to be original and fully Belizean but meeting international standards in all regards."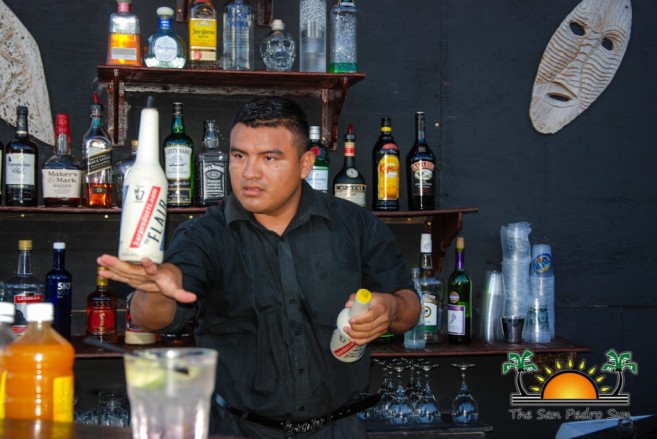 Heading the course is Fermin Cho, who has won several awards at the Taste of Belize bartending competition, and Sugar City Rum Festival mixology competition. Cho trained at the American Bartending School in Florida USA and is now here in Belize teaching bartending skills. "There is more to bartending than just making drinks. Bartending is a form of entertainment, something that tourists enjoy watching. We flair to entertain, we make cocktails with style!" said Cho.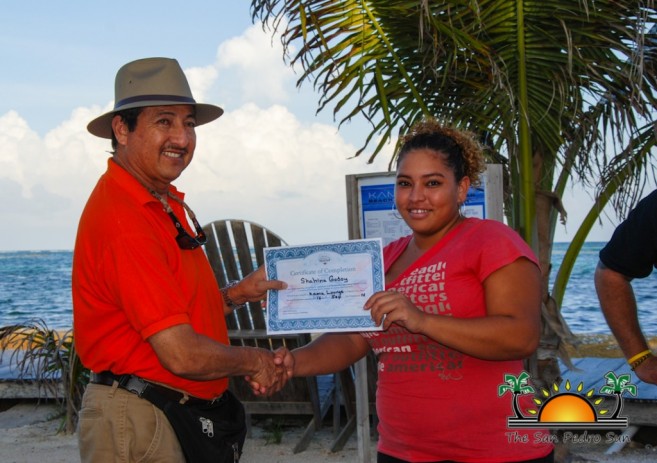 A short ceremony was held at the end of the course to recognize those that completed the course. The proud graduates are Justin Alamina, Karissa Young, Cindy Vigna, Shahina Godoy, Javier Briceno, Abriam Lopez, Alfredo Tun and Pablo Mendoza. Each participant received a certificate of completion.
An advanced bartending course is scheduled to take place in the coming week. Those wanting to register can contact the Belize Institute of Mixology at phone number 662-2616 or 626-7518 or email [email protected]
Follow The San Pedro Sun News on Twitter, become a fan on Facebook. Stay updated via RSS