Industrious Hands, Intelligent Minds, Together for Belize???
Friday, September 19th, 2014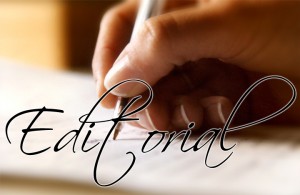 My heart is heavy and celebrating our 33rd Independence Day is the LAST thing I feel like doing. The milestone of each anniversary is to reflect on the progress of the last year and marvel at our accomplishments…but what grand accomplishments can we celebrate over the last year and how better off are we as individuals and as a country from the year before? The sad truth is we are not…and if anything, things are worse. It seems that our leaders completely disregard the people, our pockets are empty, our island environment is in peril, our schools are overcrowded, our homes invaded by thieves and our streets are killing fields. Last year our elected leaders promised safety, better health services and prosperity…yet none have come to fruition.
This years' independence theme, "Industrious Hands, Intelligent Minds, Together for Belize" hardly portrays our country right now, and ironically it seems that we are working hard at proving the opposite.
…Industrious hands? Work ethic…what's that? It's more like looking for a handout, or finding the easiest way to make a buck without breaking a sweat. The other day while driving into town I offered a ride to a dude who flagged me down. He wasn't on the cart a minute when he hit me up for $5 bucks. I was like "Dude, I'm giving you a ride, now you want money?" but he wanted even more….when I parked in town he had the nerves to ask me to drop him further up the street to his destination…really? I not so nicely told him the ride stops here, and now I'm sure my generous act of giving him a ride has put me on his hit list as the next person to thieve when he has the chance. Every day dudes just hanging out on the streets hit me up for money…and what are they doing to make a buck? Their "industrious hands" are holding beers, smokes or giving me "the finger" after I tell them, "Hell no, I'm not giving you a cent!"These idle hands are wide open, waiting for money to be placed into the palm, instead of wrapped around a shovel earning an honest living.
…Intelligent minds? What intelligence is in the development decisions made on Ambergris Caye? The so called water taxi/soccer field/boardwalk project is nothing but a debt we cannot repay. The buildings sit empty and the field has been reduced to an Olympic-sized swimming pool. Do you mean to tell me that the expense of building this boondoggle couldn't have been better spent on education and health care on the island? These so called "intelligent minds" now have the bright idea that since the San Mateo development was such a success, with no infrastructure, London Bridges and putrid, sewage ridden waters, that we should build another one JUST LIKE IT, five times the size, in an area that was slated to be preserved wetlands. But the lack of intelligence doesn't end there…clever people will purchase this swampland for a deal and a wink, promising a vote along the way. Yes, this is the work of intelligent minds.
…Together for Belize? Add the industrious hands and the intelligent minds "together for Belize" and what do we get? Each man for himself, scrapping, stealing or begging to get by and making sure if he doesn't succeed, then by God, no one else will. Politicians who claim to be working for the good of their constituency are ultimately working for the good of their pockets and their power, completely disregarding the voice of those who elected them. Where is the unity in making decisions TOGETHER? We couldn't feel more left out and abandoned by those we trusted with our best interests.
For those of us who love our country and work hard to do our part in being productive citizens the scenario is heartbreaking and discouraging. We feel powerless and disgusted. Everything is such a mess where do we begin to right the wrongs? It's an overwhelming task that exhausts the mind and dampens the heart. Someone joked to me that this years' theme should be "Idle Hands, Dull Minds and Each Man for Himself." Yup….well said my friend.
Follow The San Pedro Sun News on Twitter, become a fan on Facebook. Stay updated via RSS