Ministry of Tourism launches brand for Artisan products
Thursday, October 30th, 2014
On Wednesday, October 22nd and Thursday, October 23rd, the Ministry of Tourism (MOT) launched the first certified brand for Belizean artisan products called Unique Belize at the Ramada Princess Belize City. The brand is part of the Making Tourism Benefit Communities Adjacent to Archaeological Sites Project (MTBCAAS). The product brand was created through the collaboration of the MOT, the Belize Tourism Board (BTB) and the National Institute of Culture and History (NICH) and will be sold at nine major Archaeological Sites across Belize. The aim of the brand is for products made in Belize be distinguishable among other Central American products.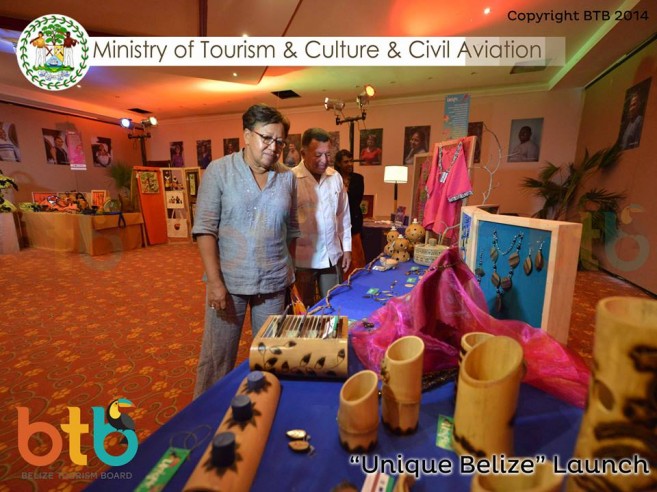 Currently there are 64 artisans participating and collaborating for Unique Belize. These artisans have received training for small business and product development. Products being sold under the brand will include anything from carvings, bamboo art pieces, woven baskets, hats, stone products and paintings, items that are sought out by tourist for souvenirs. The project is funded by the European Union and the Government of Belize.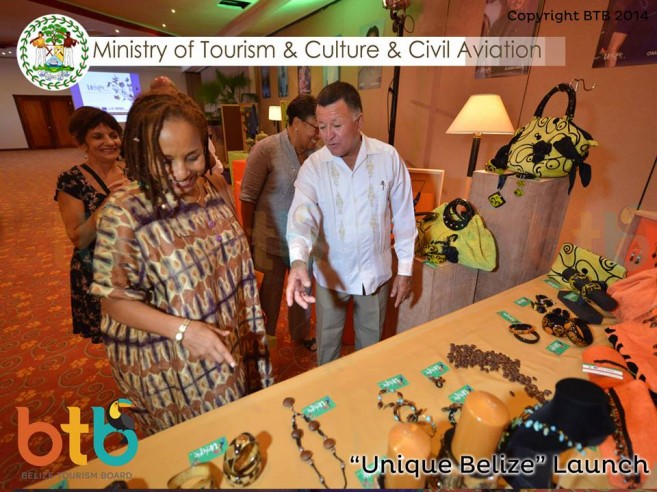 According to Minister of Tourism, Culture and Civil Aviation, Honorable Manuel Heredia Jr., Unique Belize will boost the country's economy as it will make these products more desirable. "The Unique Belize brand of products is yet another result of the ongoing implementation of the National Sustainable Tourism Master Plan. This new initiative has succeeded in harnessing the authenticity of Belizean artistic expression and has aligned it to become a sustainable component of the tourism value chain. This will no doubt translate in added value in terms of increase gain for our artisans, but will also ensure that the quality of our tourism product offerings will be maintained and that the diversity of the market will be streamlined to ensure that all artisans who are committed to the Unique Belize brand will be able to access viable market for their products," said Heredia.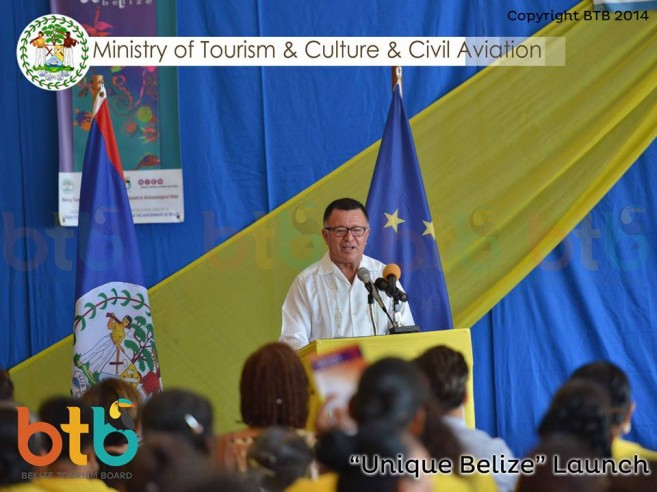 Heredia estimates that at least $10 million in revenue will be added from legitimately and locally manufactured Belizean products.
Follow The San Pedro Sun News on Twitter, become a fan on Facebook. Stay updated via RSS