Editorial: Keeping the Holiday Lighted Boat Parade Afloat
Monday, November 17th, 2014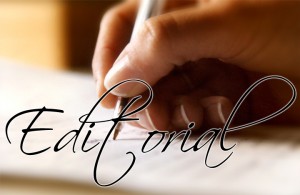 This December would mark the 10th anniversary of The San Pedro Sun's annual Caribbean Christmas Colors Contest. Over the years we have delighted in the holiday tradition of parading on golf carts through the streets of San Pedro Town in search of exceptional, creative, unique and simple holiday décor. Our judges have always had the challenging task of choosing the best of the best in the many categories possible, agreeing that everyone who took the time to string a few lights were indeed all winners.
This year The San Pedro Sun has opted to give our Caribbean Christmas Colors Contest a hiatus, and as disappointing as this may be, we've decided the lack of the annual Holiday Lighted Boat Parade last year was far more disappointing. We are instead committing all of our holiday energy into helping the San Pedro Business Association make sure this beautiful, signature island event continues. This gorgeous flotilla of sparkling boats is not only enjoyed by the entire community but has become a destination event for many tourists abroad. Despite the financial benefits the island may see from attracting tourists to this event, to me it is ultimately about kicking off the holiday season island style and as a community sharing an evening of holiday spirit and camaraderie.
People have been decorating their homes for the holiday's decades before there was any sort of contest to applaud their efforts, and we should embrace that same holiday spirit when it comes to participating in the boat parade. It is all in the spirit of the holiday that we adorn our homes (and boats)…not about the prize.

For those who do not have a boat why not organize your friends and find someone who does? Why not make it a neighborhood project, a church project, a special interest project or just a group of good friends? If you need funding to help with purchasing lights why not approach one of your favorite businesses to sponsor you, and if you want to offset expenses why not ask for a $20 donation from those who want to join you on the boat? There are many decorating ideas that don't have to cost a fortune and we will post some of those ideas as well.
There's new wind in the sails of the Holiday Lighted Boat Parade and let's rally as a community to make this year's promenade of water crafts the best one yet! We are all so fortunate to celebrate the holiday spirit island style…let's go San Pedro and let's do it with the enthusiasm and creativity we all know we have!
Follow The San Pedro Sun News on Twitter, become a fan on Facebook. Stay updated via RSS