Walk for a Green Belize 2015
Wednesday, April 22nd, 2015
Last year the Department of the Environment, in conjunction with the Belize Solid Waste Management Authority and the Belize Audubon Society, carried out a Walk For A Green Belize activity. Walk For A Green Belize is a clean-up activity conducted by numerous organizations, students, activists, both government and non-government agencies, and the general public. The activity resulted in the collection of 1,800 (30 to 50 gallon-sized) bags of garbage yielding a weight of 6,226 pounds!
As we gear up for the celebration of Earth Day 2015, the Department of the Environment is once again collaborating on the "Walk For A Green Belize" cleanup. This event is aimed at building awareness and sustaining a culture of an environmentally friendly and conscious Belize! This year, the "Walk For A Green Belize" will be held on Saturday, April 25th 2015 along the entire George Price Highway encompassing a total of 77 miles of roadway.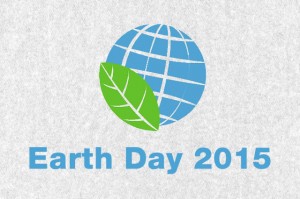 It will begin at 7:00 am and expected to conclude at 12:00 pm. In order to ensure the safety of the volunteers cleaning up both sides of the highway from Benque Viejo del Carmen to Belize City and up through ladyville area, the Police Department and Department of Transport will be setting up courtesy checkpoints at strategic points along the George Price Highway to inform drivers to drive with extreme care.
The Department of the Environment (DOE) would like to remind motorists, passengers and the general public travelling along Belize's roadways that littering is a violation of our laws for which a ticket can be issued and carry a fine of $100.00 for a person. Littering creates a huge environmental challenge in terms of land and water contamination and impacts to wildlife and landscape aesthetics.
Through this medium, the DOE is inviting all interested persons to join us in this important effort, as well as invite the media houses to cover this important event.
For further information, please contact:
Chief Environmental Officer
Department of the Environment, Ministry of Forestry, Fisheries & Sustainable Development
Market Square, Belmopan
Tel: 822-2548/2819
Fax: 822-2860
Email: [email protected] or [email protected]
Website: www.doe.gov.bz
Follow The San Pedro Sun News on Twitter, become a fan on Facebook. Stay updated via RSS