Work continues on North Ambergris Caye Road
Friday, June 19th, 2015
Work on the second phase of the North Ambergris Caye road commenced about a month ago and it is to comprise of four miles of cemented road. The project was expected to last three months, depending on the weather. In the first weeks, the road has been widened, extended, filled with layers of hardcore material and compacted. The work is being done by Romel Burgess Construction and aims at improving the tourism fabric on the island. This second phase comes with an estimated cost of $4 million and is being financed by the Government of Belize (GOB) in coordination with the San Pedro Town Council (SPTC).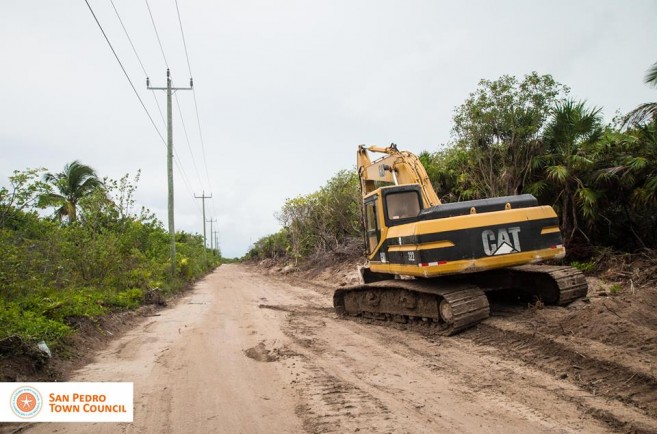 The initiative started on August of 2014 with goals of concreting a total of seven miles of road from the Sir Barry Bowen Bridge to Blue Reef Resort. The first phase saw the pavement of three miles from the bridge to Belizean Shores Resort, while the remaining four miles will cover from Belizean Shores Resort until Blue Reef Resort.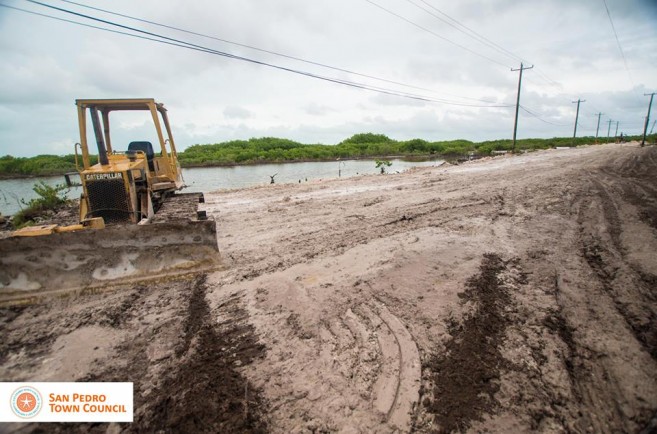 According to Deputy Mayor, Gary Greif, the project will not just boost tourism but also add more traffic on the north part of the island, benefiting the north business community on a whole. "The first direct benefit of this infrastructure development will be for the golf cart rentals and the people that sell fuel. As the road becomes more accessible, more people will drive up north, thus increasing the consumption of fuel." He also touched on the impact it will have on tourism. "It will also definitely boost the economy of the island as there will be better accessibility to the northern hotels. Visitors and residents alike will see the benefits. If a guest wants to come to downtown San Pedro they will not have to worry about a bumpy ride to town because the road will be in excellent condition. In turn, town businesses get a boost as well," said Greif.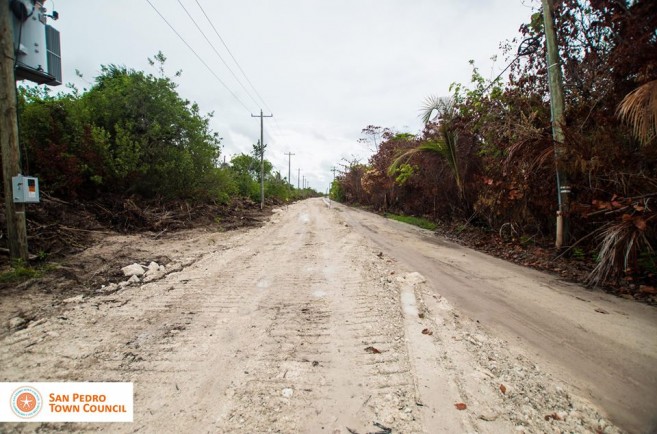 Greif also commented on the benefit the road will have for the labor force that travels every day to the north of the island. The improvement on the road will minimize the time getting to the respective working areas for residents of the island. "The improvement in the infrastructure will have many uses, primarily for tourism, but also for residential areas as San Pedro continues to expand. The northern road will serve like a main artery, servicing different purposes," ended Greif.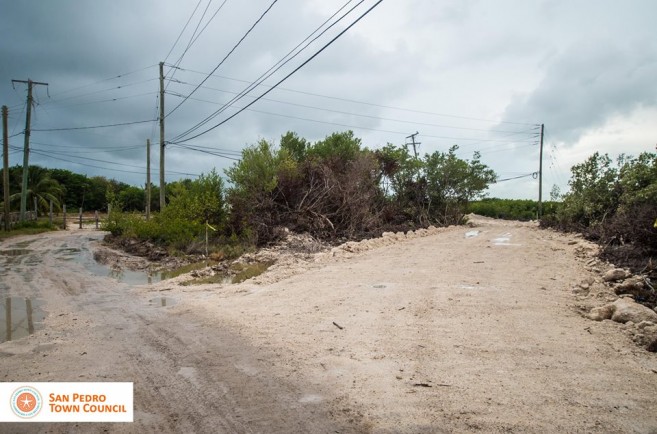 The Deputy Mayor is confident that the paved road will make everyone's lives better and make San Pedro even more attractive, especially for investment opportunities. Greif mentioned that to minimize the speeding of traffic along the long stretches of road, the SPTC will be installing proper speed bumps and assigning more wardens for the northern road.
Even though the project is slated for just seven miles, the Central Government has plans to extend the pavement up to Basil Jones area where lots have been subdivided and given to residents of San Pedro.
Follow The San Pedro Sun News on Twitter, become a fan on Facebook. Stay updated via RSS