Adopt a Bear at Sandbar or Crazy Canucks and bring Christmas cheer to an island child
Wednesday, December 9th, 2015
The Christmas holidays are quickly approaching, and while this season is known for giving, not every family can afford to share gifts amongst themselves. With that in mind, and with the Christmas spirt radiating throughout the island, a group of individuals have created a project to ensure the islands less fortunate children receive a gift from Santa this festive season. The Adopt a Bear project offers up the rewarding opportunity to any individual to give a Christmas present to one child who would have otherwise not received a gift. The more island residents and visitors who adopt a bear, the more children will be gifted on Friday, December 25th.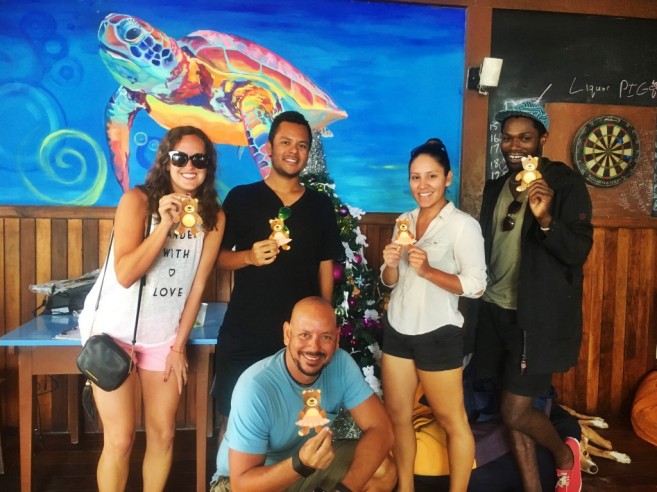 The Adopt a Bear project was developed and organized by owner of Sandbar Hostel and Restaurant, Britney O'Daniel and Kaitlin McWhorter of Project Abroad. "Christmas is a time of joy, happiness, celebration and gifts for so many people here in San Pedro. But, for some families it's a struggle and for some children, it seems that Santa just passes them by. None of us like to think of children going without on Christmas day and so, inspired to spread the true spirit of sharing we have come up with a great way for anyone who wants to put a smile on the face of a child this Christmas morning by adopting a bear," said O'Daniel.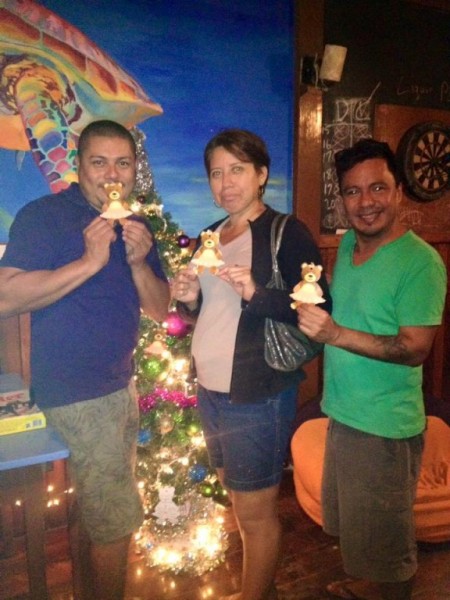 Those wanting to take part in this project can simply stop on by at either SandBar or Crazy Canucks Beach Bar and select a bear ornament hanging from their Christmas tree. Each bear is inscribed with the name and age of a child in San Pedro on the front, and their Christmas wish to the back. "Once you've adopted that bear, it's up to you to make the Christmas wish come true by purchasing the gift, wrapping it and returning it. It's that simple. We will make sure that the presents are distributed and you can sit back and smile on Christmas Day knowing that you've made sure that Santa passed no one by," said O'Daniel.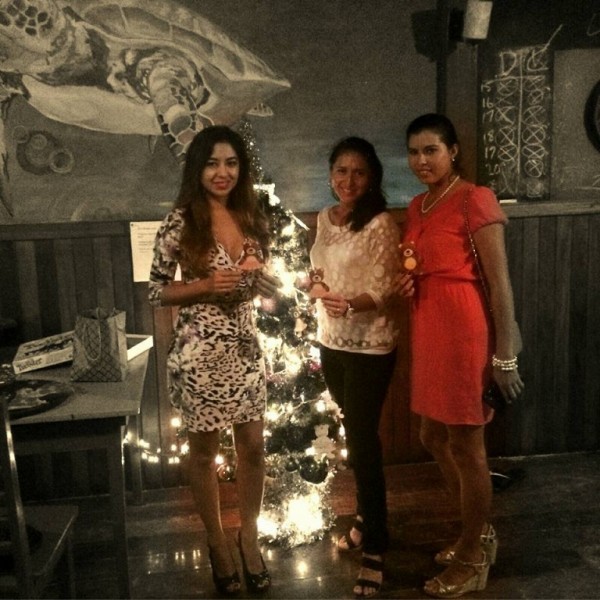 Everyone who can afford to give a little extra this season is encouraged to adopt a bear. If you can't make it to either SandBar or Crazy Canucks, you can simply contact the organizers to provide you with the particulars of a child. "So, this year, Adopt a Bear for Christmas. They require no feeding or watering, just a healthy dose of kindness and generosity," said O'Daniel. In addition, Caye Supplies has pledged to offer up an extra 10% discount on toys that have already been marked down by 20% to all persons who presents a bear upon purchase.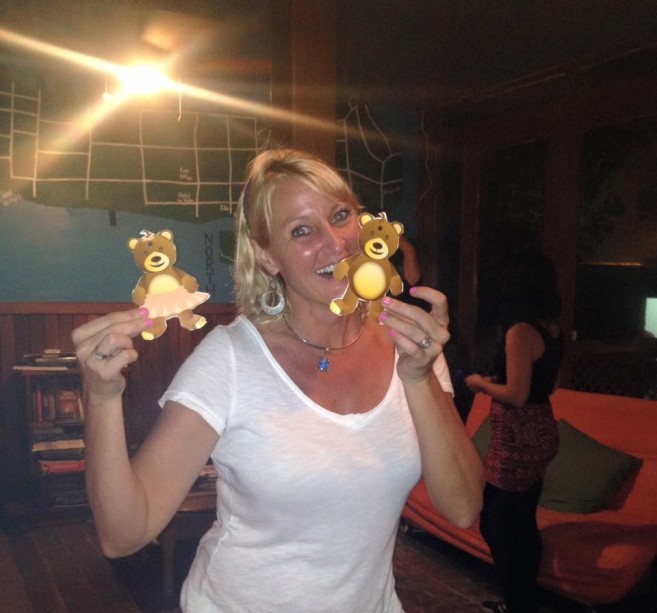 For more information on how to Adopt a Bear and make a San Pedro child's Christmas wish come true, contact Britney O' Daniel on phone number 630-1241 or email [email protected]. Remember, taking part in the Adopt a Bear project is a commitment made to ensure a child's Christmas wish comes true. All those who adopt a bear must be sure to purchase the present and deliver it the organizers at least two days before Christmas.
Follow The San Pedro Sun News on Twitter, become a fan on Facebook. Stay updated via RSS