A Secret Santa surprise for Michelle Nuñez
Monday, December 7th, 2015
Some people just make an impression. Michelle Nuñez was Miss San Pedro 2014-15, and during her year, managed to catapult that title to the highest of heights. She created S.H.I.N.E. – a program for girls 13 – 16 years old, with the goal to empower and motivate girls to grow into, and live out their full potential. Her passion for community made her a role model to many, both the young and young at heart.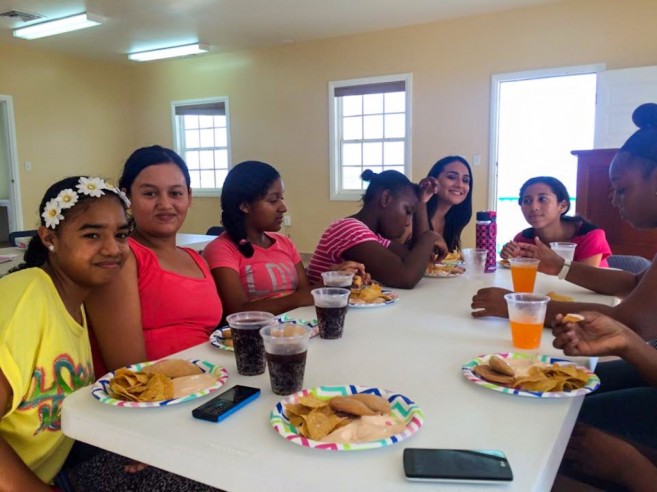 Her efforts and kindness caught the eye of a particular community member, who was so amazed by her selfless acts and giving nature, that a Secret Santa idea was born. On December 1st, Michelle posted her Christmas wish list on Facebook, and the Secret Santa was impressed that her requests were so simple and in essence, so Michelle: a blender, a tea seat (!!!), cupcake pans, an apron, wine (of course, a girl after our hearts) and candy.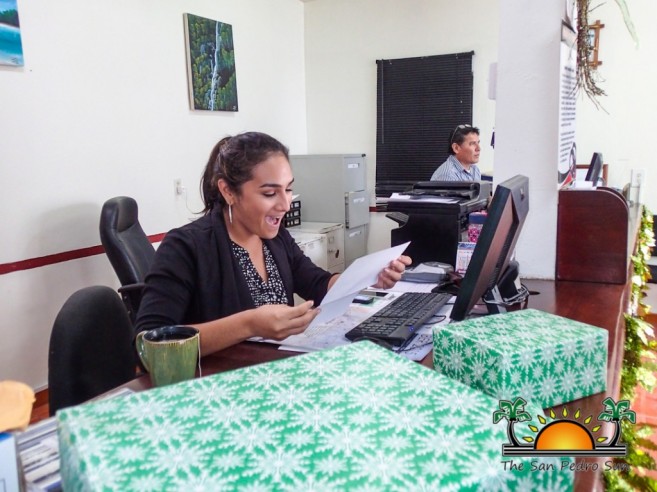 Secret Santa proceeded to ensure that the lovely Michelle would indeed get her wish and bought the presents, and The San Pedro Sun was happily enlisted into playing the role of Elves. Prancer, Dancer and Dasher (aka, Tamara, Mary and Monique) each carried a wrapped present and took them to Michelle's place of work.
Santa had sent a note, which detailed an admiration for Michelle's work, and since she'd been such a good girl this year, she should enjoy her presents! And she could open them early! In typical Michelle fashion, she simply said, "Are they ALL for me? I thought I got to pick one!"
She unwrapped her presents, exclaiming over each one, getting more and more curious. But, we've been sworn to secrecy, and can only say that Santa is one kind and loving person too, and, no, it's not a cute boy! 😉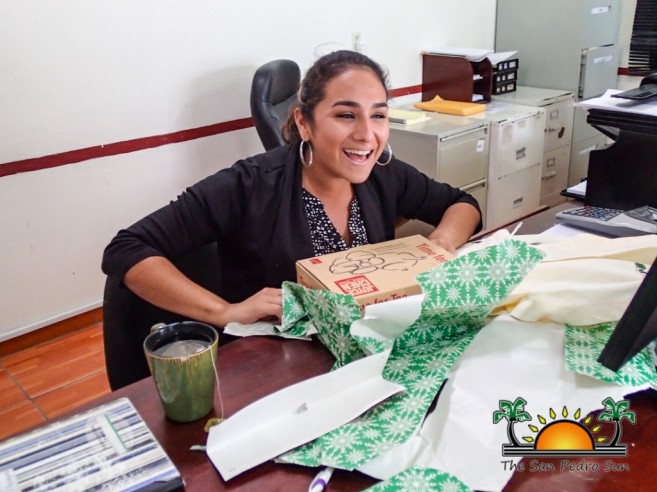 After the shock of such a generous gift settled in, Michelle simply had this to say: "They have made my Christmas the best one yet! I can't explain, but I know my heart has been racing since…thank you so much!"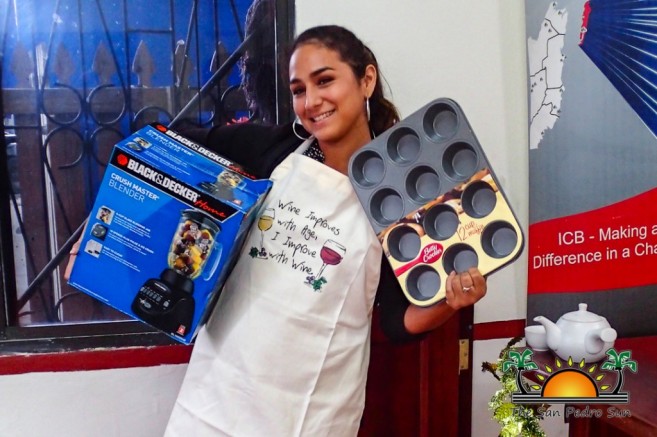 We are so very happy to have been involved in this fabulous scheme, and as much as we would like to take credit for the gesture, we were simply a happy part in someone's very generous Christmas cheer. Merry Christmas Michelle, and may your holidays be merry and bright. Hope we can come by for a tea party soon! 🙂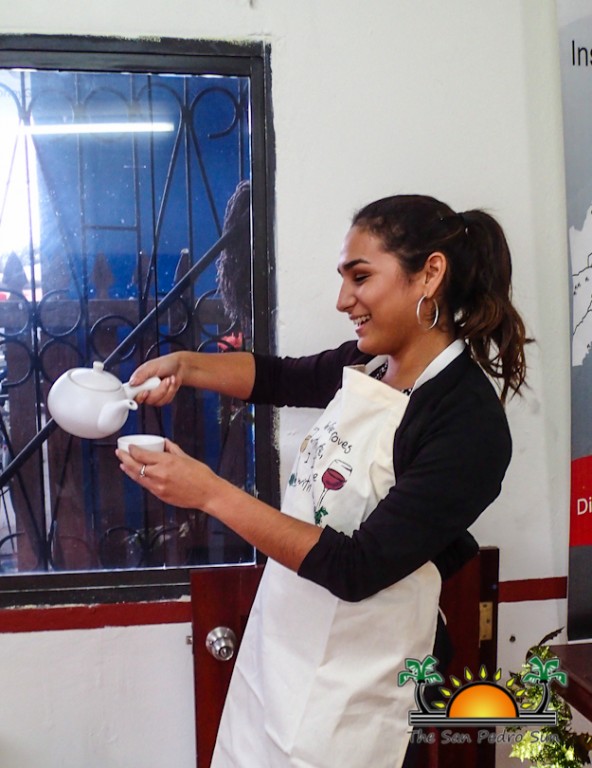 Follow The San Pedro Sun News on Twitter, become a fan on Facebook. Stay updated via RSS