The San Pedro Sun celebrates 25 years of service!
Friday, March 18th, 2016
The San Pedro Sun newspaper has strived to keep La Isla Bonita well informed for 25 years and counting. Focused on highlighting the community, The Sun honored the momentous anniversary on Monday, March 14th during a small sunset cocktail reception on board Island Dream Tour's vessel, the YOLO. In the company of longstanding advertisers, community friends and staff members, The San Pedro Sun celebrated 25 years of serving the community of Ambergris Caye.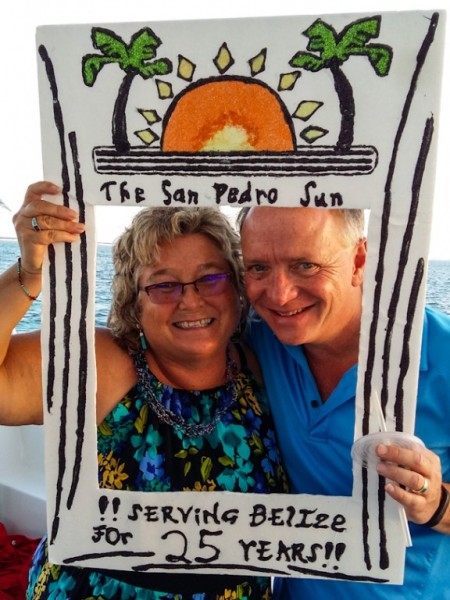 The San Pedro Sun has certainly come a long way. The first printed publication in San Pedro was "The Village Shopper" which was started in 1981 by Linda Cornelison. The newsletter was more about shopping than news, and in 1982 the publication evolved into The Coconut Wireless, featuring a few community-based columns. The Coconut Wireless was the first paper to be sporadically published on the island and Linda Cornelison was the owner, editor and publisher. Other residents on the island, including Victoria and Bruce Collins (deceased), and Woody Canaday worked with Cornelison to put out the first issue. When Cornelison had to be away, the Collinses and Canaday kept the Wireless going, putting 13 issues out and bringing the newspaper out of debt! In November of 1990, Cornelison returned and took over the publication once again; but plagued with personal issues, she eventually ran into legal problems, was incarcerated for some time, and The Wireless eventually failed to exist. In the meantime, Bruce and Victoria had been in the stages of preparing their own newspaper, and after the inevitable demise of the Coconut Wireless, went into full print mode. On March 14, 1991 the first issue of The San Pedro Sun was printed. The paper went cyber in July 1996 when it started an online page on the popular www.ambergriscaye.com website. In 1996, the newspaper was sold to Dan and Eileen Jamison, who moved the paper process to their home upstairs of what is now Saga Humane Society's current location.
It's evident that The Sun has come a long way, but it was not exploited to its full potential until the paper was sold to Ron and Tamara Sniffin in September 2004. For the Sniffins, the growth of The San Pedro Sun has been amazing. From a staff of one to now five, a circulation that has more than quadrupled, a Visitor Guide they started shortly after purchasing the paper which evolved in to a monthly magazine in 2013 as My Beautiful Belize, to two popular websites that receive heavy traffic, and a multitude of plans for the future, editor Tamara Sniffin is thrilled with the progress. "Whew, it's been a very busy 11 plus years of ownership, but now it is time to reflect and say I think we've done well!" said Tamara Sniffin.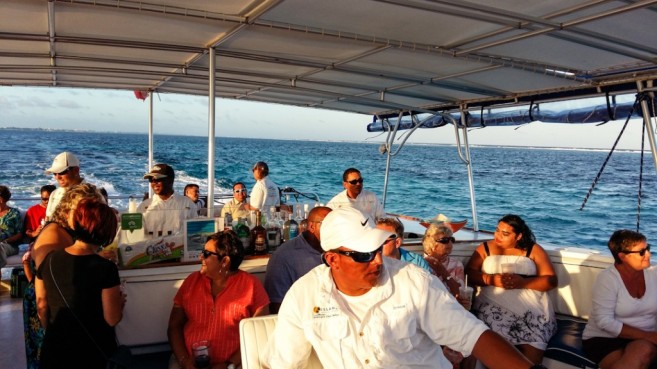 Tamara also credits the staff of The San Pedro Sun for much of their success. "Our staff is tremendously talented, hardworking and dedicated. Mary has been with us since 2005, Janelle has worked for us since 2012 (and has transitioned to part-time), Dion has been with us for close to a year and we are so thrilled to welcome two new members: Noel and Chelsea. Noel has already integrated himself well into his office manager role, while Chelsea brings a fresh new perspective to our news stories. We couldn't be prouder of our staff or our paper."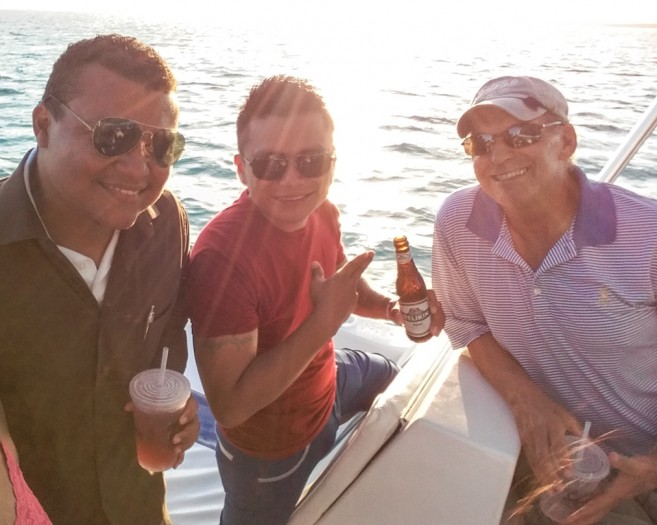 Among those who have greatly contributed to The Sun's development are: 12 Belize, Black Orchid Restaurant, Belize Diving Adventures, Casa Picasso, Castillo's Hardware, CG Esthetics, Crazy Canucks Beach Bar, Fido's Restaurant and Bar, Graniel's, Las Terrazas, Lola's Pub, Matachica Resort, San Pedro Police Department, Blue Water Grill, Palapa Bar, Pirates Treasure, Premium Wines & Spirits, Rum + Bean, San Pedro Holiday Hotel, Sunrise Realty, The Greenhouse, Tropic Air, Victoria House Resort, Wine de Vine, Mahogany Bay, Sandy Point Real Estate, San Pedro Town Council, The San Pedro Tourism Association, Belize Sotheby's International Realty and so many more faithful customers and friends. The San Pedro Sun also thanks the community for its support, and we take great pride in being the voice of the people. "We look forward to a long and prosperous future and embrace all of those who have helped us along our way as we have grown into what we are today."
Follow The San Pedro Sun News on Twitter, become a fan on Facebook. Stay updated via RSS