Season's Greetings from the staff of The San Pedro Sun
Sunday, December 25th, 2016
Tamara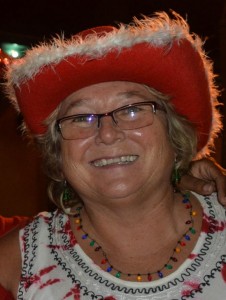 Each year, as we reflect on the passing of 365 days, we tend to measure the quality of that time based on how good or bad it was. No matter how you consider 2016 to have been, even the worst year has its shining moments, and the best year has its downfalls. It's what we make of each, and every one of those 365 days that adds up to the final tally. 2016 was indeed a tough one, with the passing of some of my most beloved musicians, actors, leaders and the heartbreak of global unrest. On the other hand, 2016 was full of adventure, good health, dear friends, a loving family and living on a beautiful island in the Caribbean. No matter how complicated life can be, each day life on La Isla Bonita offers a special blessing. Be it the whistle of an osprey as it soars above, or the endless beauty of our bluest of blue waters, these gifts remind us of the true majesty each day can hold. As we look to a new year, full of promise and possibilities, let's always remember the daily gifts in our lives that so often we neglect to see, and know that each bit of gratitude adds towards the tally of a good year ~ Tamara
Mary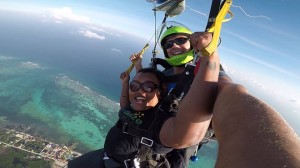 If I were to believe social media, 2016 was quite possibly the worst year ever. Not quite so for me.
I can certainly attest to the gut-clenching moments throughout the year that tested our mettle, but in the spirit of growth and change, 2016 was also the year that I gave positive thinking a try.
2016 was the year I got married to the love of my life. It was the right time, and the exact kind of wedding that reflected the both of us. Raucous laughter (me) and quiet, intimate moments (him) that reminded us just how much we have to be thankful for, and always, good food and drink. Thank you to everyone who has been wishing us well – it means so much more than you think! I've carried that bubble of happiness with me and tried so hard to share it wherever and whenever I can.
2016 was also the year I managed to cross two items off my 'bucket list': Seeing the scarlet macaws in their natural habitat (Chiquibul) with one of the best guides Belize has to offer (Roni Martinez) and I also took the ultimate plunge – I skydived! Yes, I jumped out of a perfectly good airplane (read all about it in our January issue of My Beautiful Belize).
I have many other items on my list, but those will come in their own time. Meanwhile, I continue to absorb all the good vibes and kindnesses that this world still has to offer. I hope that your Christmas is as good to you as you've been good to the world, and that 2017 brings with it some renewed hope, change and the best for everyone! Season's Greetings to all!
Janelle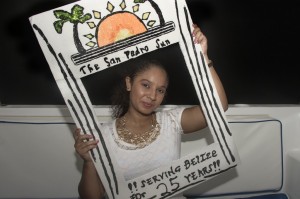 In the blink of an eye, 2016 came to an end. With the arrival of 2017, new beginnings and adventures await.
I'm grateful for this most wonderful year that brought much joy to all aspects of my life. Under all types of circumstances, 2016 saw me grow both mentally and spiritually. But the journey to a fulfilled life is not over! I hope 2017 will bring even more growth to my life!
One of the most important things I learned this year is that not every persons is going to understand you and that's ok, they have the right to their opinion and you have every right to ignore it. Live life for yourself, regret nothing and enjoy every day like it's you last.
We have been blessed to live in a beautiful country, let's not take it for granted. Let's cherish each moment we walk this earth and let's seek to protect, and better the world we live in! I go into 2017 hoping for brighter days myself, family, friends, acquaintances and every single Belizean citizen.
For those who struggled this year, keep in mind this quote for the New Year: "don't give up, the beginning is always the hardest, so let's keep on going till the very end" ~ Natsu Dragneel – Fairy Tale
I wish everyone a most Merry Christmas and Prosperous New Year! Let's be our best selves in 2017!
Noel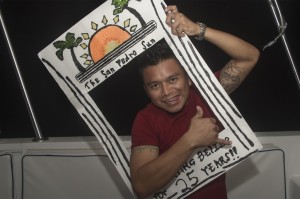 My warmest wishes for the Holiday Season which brings family and friends together; it helps us appreciate the love in our lives, let us take time to slow down and enjoy the simple things and may this wonderful time of the year touch your heart in a special way.
Remind yourself that people will always have their opinion on you despite who you are and what you are capable of. Learn to use the criticism as fuel and you will never run out of energy.(If things don't' go right go left) Keep in mind 2016 is the past so as to gain from it pearls of wisdom as you make a fresh new beginning, Year 2017 gives you the perfect chance to start something new and fresh. So do your bit this year and make "your world" a better place for yourself and others. Happy New Year 2017!
Dion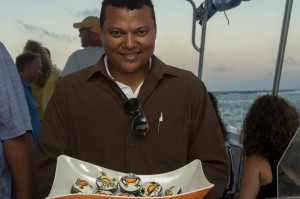 Another year has come and gone and as I reflect on all the experiences I had in 2016, I am happy to have met wonderful people and visited amazing places. 2016 was also a year full of lessons and guidance that in some way or another contributed to my growth and personal improvements. I give thanks to the Lord to be surrounded by hard-working people like my co-workers, and the BEST BOSS in the world.
I am excited and at the same time curious about what 2017 might bring our way. This New Year could be one full of new experiences and adventures for all of us. The obstacles that our country may face should be no reason to stop us from climbing the ladder of success. I believe that together we can make a difference and we will.
I am very proud to be part of the only community newspaper in the country, The San Pedro Sun, which in 2017 will continue keeping the island well informed. As for our travel magazine, My Beautiful Belize, the task to continue featuring all Belizean aspects will continue expanding. Our services will also see major upgrades so we invite you to stay tune to that.
For this holiday season, I want to wish everyone peace, love and much prosperity! Merry Christmas and a very happy New Year!
Chelsea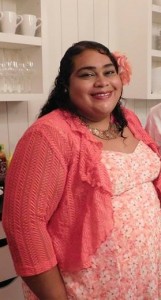 This year has flown by so quickly that I can't grasp that we're heading into a new year. For me, 2016 was the year I discovered my inner self. Ever since I moved to La Isla Bonita, I felt a difference. Although I encountered many hardships and challenges, I have been blessed. I'd like to thank my awesome boss and co-workers for directing me in a positive manner. I'm also thankful for all of the kind people I have met this year. I truly look forward to embracing 2017 as a new beginning. Whether physically, mentally, emotionally and spiritually, I promise myself to bloom like a flower and come out of my shell. With that being said, I take this opportunity to wish this beautiful island a merry Christmas and a prosperous new year.
Follow The San Pedro Sun News on Twitter, become a fan on Facebook. Stay updated via RSS