Eduardo Aguilar called to the Bar of United Kingdom
Thursday, July 27th, 2017
On Thursday, July 20th, the Honourable Society of Gray's Inn officially called San Pedro resident Eduardo Aguilar to the Bar for both England and Wales in the United Kingdom (UK). The practice of law in the UK is divided between solicitors and barristers, and Gray's Inn is one of the four Inns of Court that includes barristers and judges in London, UK.
29 year-old Aguilar told The San Pedro Sun that his path to becoming an attorney began at the age of 18. In 2008, he graduated from the University of the West Indies with an Associate Degree and First Class Honours in Paralegal Studies. Afterwards, he decided to attend law school in England, where he graduated in 2011 with a Bachelors in Law (LLB) from the University of Warwick. In 2014, Aguilar returned to Belize to gain legal experience and also ventured into the fashion industry by opening Foreva Fancy Boutique. In 2015, he decided to complete his education and he signed up for the Bar Professional Training Course, which he successfully completed in 2017.
Aguilar is glad that hard work has paid off. "It took a lot of sacrifice, but it's finally over. I hope this accomplishment can be an illustration to the youth of San Pedro, that anything is possible with hard work even coming from such a small island. This is the culmination of many years of hard work and dedication. I joined the ranks of the very few who have been called to the Bar of England and Wales. It is a profession which is built on the values of excellence, integrity and hard work. This is a reputation that has been built over centuries, and I have no doubt that I will assist in maintaining and enhancing that reputation," he said.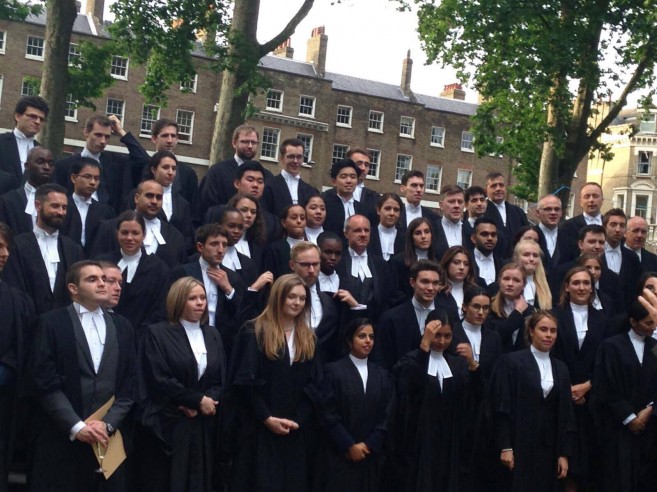 "To my knowledge, I am the first from Ambergris Caye to be called to the Bar and practice as a barrister in England and Wales. What is even more exciting was that I was called to the Bar by Baroness Hale of Richmond. She is the first woman appointed as UK's most senior judge, and she was recently appointed as the president of the Supreme Court. In her address, Baroness Hale explained the diversity that exists in England by mentioning that an individual from Belize was being called to the Bar. I thank everyone who has supported me," said Aguilar.
Although Aguilar is qualified to pursue his career as a barrister in the UK, he indicated that Ambergris Caye is his forever home. He stated that he has joined the M.H. Chebat & Co Law Firm on Coconut Drive and Tarpon Street. In the meantime, he indicated that his next step is to be called to the Bar of Belize as an attorney within the next couple of months.
The San Pedro Sun congratulates Eduardo Aguilar on his prestigious achievement!
Follow The San Pedro Sun News on Twitter, become a fan on Facebook. Stay updated via RSS