Matachica inaugurates new housing facility for employees
Monday, December 4th, 2017
On Thursday, November 30th, Matachica Resort & Spa held a ribbon-cutting ceremony to inaugurate their new housing facility for employees. Attending the ceremony was the owner of Matachica Resort & Spa, Daniel Lighter accompanied with his wife Maude Boutin, Manager of Matachica, Gricel Graniel, San Pedro Town Mayor, Daniel Guerrero, Councilor Ruben Gonzalez, Mayor Secretary Yolanda Parham, and resort staff members.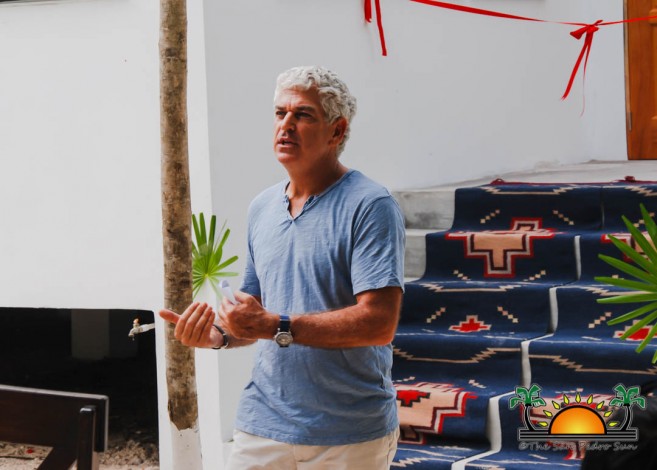 The event started at 12PM, with Lighter welcoming all the attendees. Mayor Guerrero was then given the privilege to share a couple words. "This is a great thing that has been done for the employees. We barely find resorts today that worry about the well being of their employees the way Matachica does. So to everyone that works here please appreciate your job, as it is hard to find good employers."

Lighter then shared what motivated him to build the housing facility for his employees. "The success of Matachica was my motivation to build this house for my employees, as a way of giving back to them. There are many beautiful places that tourists can go and spend their vacation, but they choose Belize for the unforgettable experience the people provide to them. I believe that without my 80 employees that we have today, this resort would not be the same. I could have simply just renovated the old employee's house, but I said no to myself, as I wanted to provide them with a comfortable, decent, and healthy environment for all the hard work they put into my resort." Lighter further said, "We have a space ready for a gym as well, the equipment will be arriving anytime now. I will also purchase Play Stations and other things so that my employees can be entertained, and let them feel at home." He also told The San Pedro Sun that another project that he will be doing for the employees is to construct a football field for recreational purposes.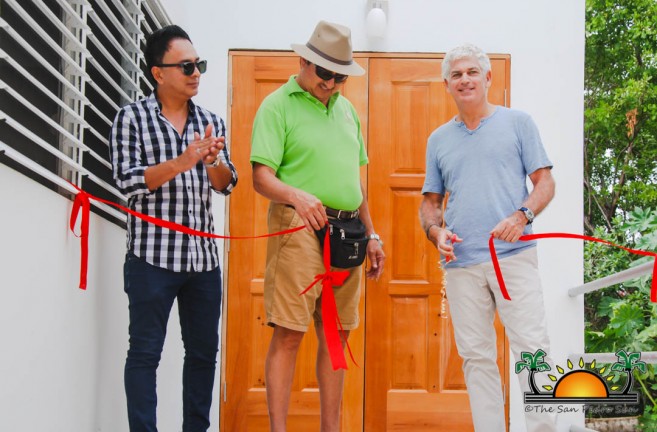 After the official speeches, attendees were invited to take a tour through the building while enjoying delicious appetizers and refreshments.
The San Pedro Sun spoke to some of the employees in attendance that will be living at the new house, who shared their appreciation towards Lighter. "I'm more than thankful to Mr. Danny for providing us with this new housing facility. I also believe that this will motivate employees even more to provide the best service to the guests at Matachica" said Maintenance Supervisor Noel Romero.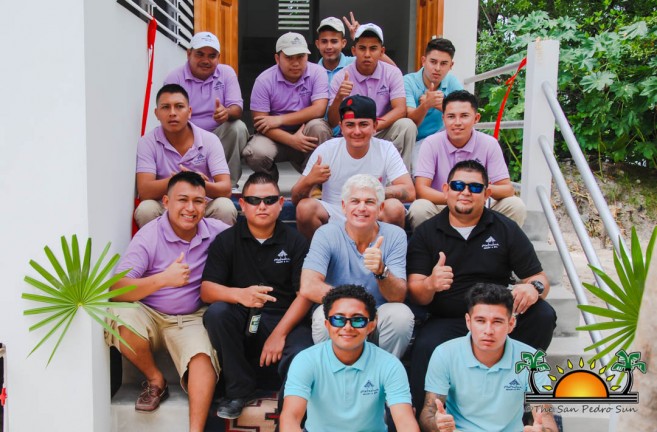 The new building consists of 12 rooms which accommodate 16 employees, as well as a kitchen, living room, and several bathrooms.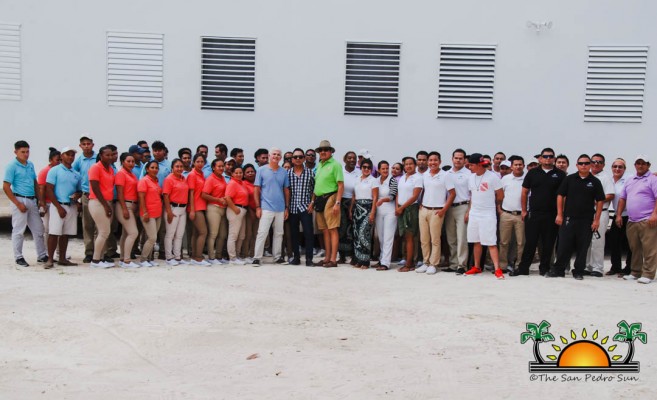 Matachica Resort & Spa thanks, everyone who attended and hopes to motivate more resorts on the island to start the initiative of investing more in their employees.
Follow The San Pedro Sun News on Twitter, become a fan on Facebook. Stay updated via RSS