Special Olympics Torch arrives in San Pedro
Monday, December 3rd, 2018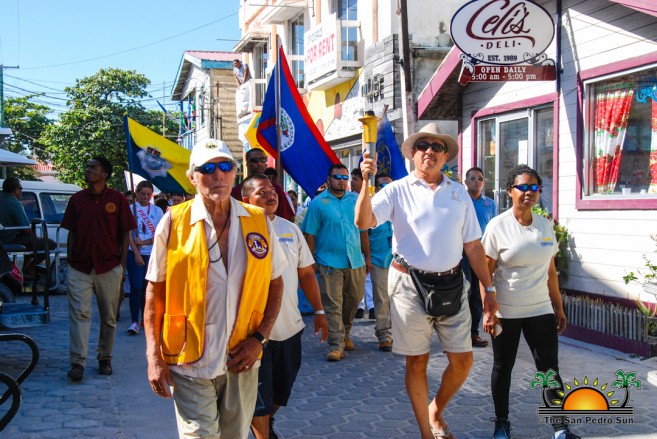 On Monday, December 13th the annual Law Enforcement Torch Run (LETR) was held in San Pedro Town, bringing the Special Olympics Belize torch to the island. The torch had been carried around the country by members of the Belize Police Department in an effort to bring awareness to children with disabilities participating in the Belize Special Olympics every year. The activity also serves as an opportunity to raise funds for the annual event.
Mayor Daniel Guerrero, along with staff from The San Pedro Town Council joined the San Pedro Police Formation, members of the San Pedro Lions Club, students from primary and secondary schools along with members of the island's Child Advisory Board in the parade. To the beat of a marching band, they marched with the torch through the main streets of downtown San Pedro.
The LETR is part of a series of events held by Special Olympics International across the world. The event in Belize runs through different municipalities to bring attention about the Special Olympics in Belize highlighting the athletes participating in the games.
Organizers thank everyone that participated in the parade and are hopeful that this event will continue to bring the community together and see the importance of caring for their special residents.
Follow The San Pedro Sun News on Twitter, become a fan on Facebook. Stay updated via RSS