NCFC hosts children's rights workshop
Tuesday, November 12th, 2019
A workshop on the Convention of the Rights of a Child (CRC) was held for Children's Right Ambassadors at the Belize Institute Management in Belize City on Saturday, November 9th. The National Committee for Families and Children (NCFC) organized the workshop with the goal of reinforcing the importance of children's rights and why they should be respected and protected.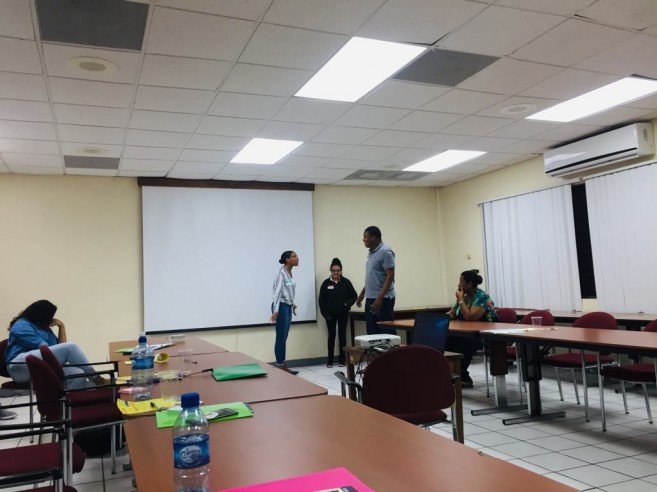 The workshop began at commemorates with NCFC Executive Director Margaret Nicholas welcoming everyone and introducing the first activity of the day. Attendees were teamed up in pairs and asked to identify the rights they considered most important and explain why. Notwithstanding the importance of all 54 rights identified by the CRC, each team made a short presentation on the rights they chose.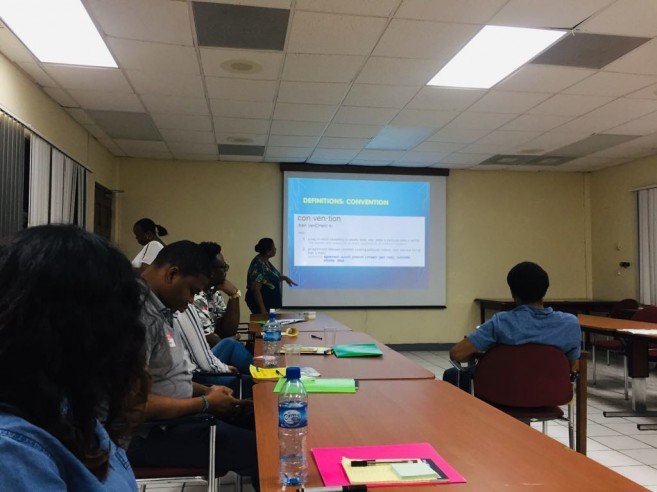 Nicholas continued the presentation by stating that 'Rights' are things every child should have or be able to do. All children have the same rights, and almost every country has agreed to the United Nations CRC policy. It is important to think about rights in terms of what is best for children in a situation, and what is critical to life and protection from harm. As they grow, they have more responsibility to make choices and exercise their rights. She further shared that this year commemorates Belize's 30th anniversary of the signing of the United Nations CRC. Therefore on Wednesday, November 20th, for Universal Children's Day, a Children's Parliament will be held at House of Representative at the Capital City of Belmopan. "Children from across Belize will take over the House of Representatives seeking to respond to Right #12, which covers children's right to give their opinion, be heard and for adults to listen and take it seriously," she said. The key objective of the parliament is to establish a safe space at the highest level for children to share their views and positions on key development issues and matters of governance.
An open discussion followed on the various children's rights and how ambassadors can do their part in sharing that information with children in their area.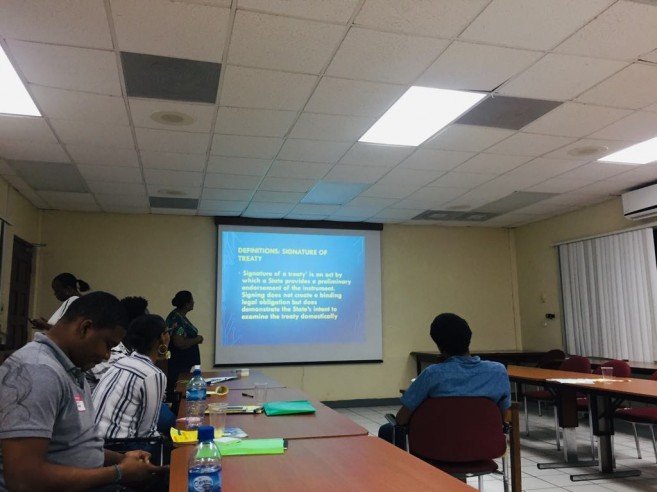 In the afternoon, Attorney-At-Law Baja Shoman shared some the most of facts about Belize's Families and Children's Act (FACA). "In every situation, the law will always find a solution in the best interest of a child. The FACA incorporates the children's rights at all times," said Shoman. She shared valuable information on how the law functions when it comes to custody, adoption, fostering, among others.
Workshops like these are expected to be held over the next two Saturdays and will cover more important information about children's rights. The Children's Right Ambassadors group comprises of young people from across Belize who work along with youth development and welfare projects. NCFC thanks everyone who attended and made it a success.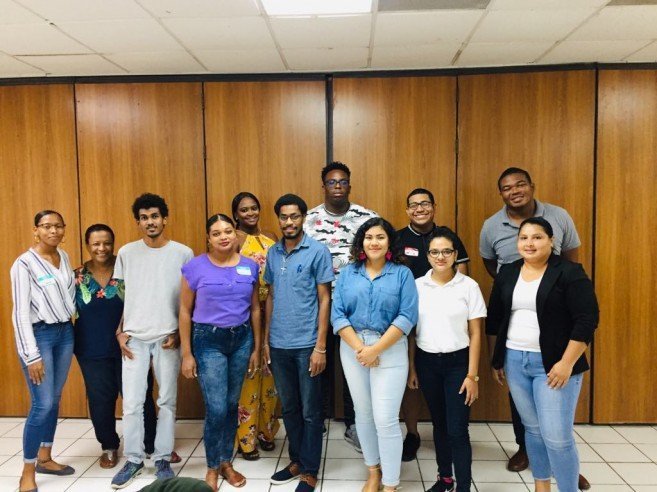 NCFC is a statutory body, comprised of multi-sectoral members, legally mandated to promote, monitor, and evaluate Belize's compliance with its national and international commitments to children. Their mission is commissioned and committed to promote and protect the human rights of every child and family in Belize, primarily those enshrined in the Convention on the Rights of the Child. For more information on their work you can follow them on Facebook or visit their website at https://www.ncfc.org.bz/#
Follow The San Pedro Sun News on Twitter, become a fan on Facebook. Stay updated via RSS