Hope Haven and Casa Nova Cabañas team up to supply San Pedro Town residents with potable water
Wednesday, April 1st, 2020
The pandemic COVID-19 (Coronavirus) continues to affect islanders who are now unemployed and without essentials, such as water. Since Saturday, March 28th, over 300 gallons of potable water have been distributed to residents of San Pedro Town. The first beneficiaries were some of the residents from the San Mateo Area, and since then, the project has visited other areas of the island to supply the vital liquid. The project is possible thanks to Hope Haven (San Pedro Town's Children Home), who provided Rotoplas tanks that were filled with water by Casa Nova Cabañas, a Bed & Breakfast in the Secret Beach area of northern Ambergris Caye.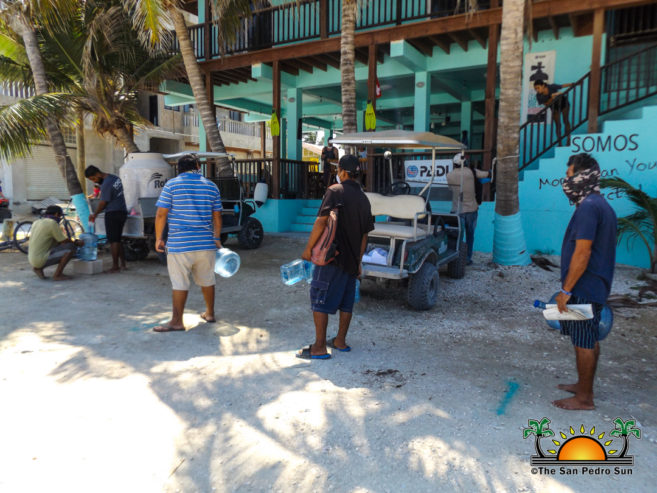 On Saturday, March 28th, volunteers wheeled two tanks filled with water stationed by Somos Restaurant and Bar at the Boca del Rio beach park at 1PM, where islanders lined up six feet from each and waited for their turn to fill their containers with water. According to Hope Haven, the plan is to distribute water daily during the crisis through different areas across the island. The distribution process gives up to five gallons of water per family, and they aim to reach out to around 100 families every time water is made available. They ask that only one person per household come out to fill their water containers.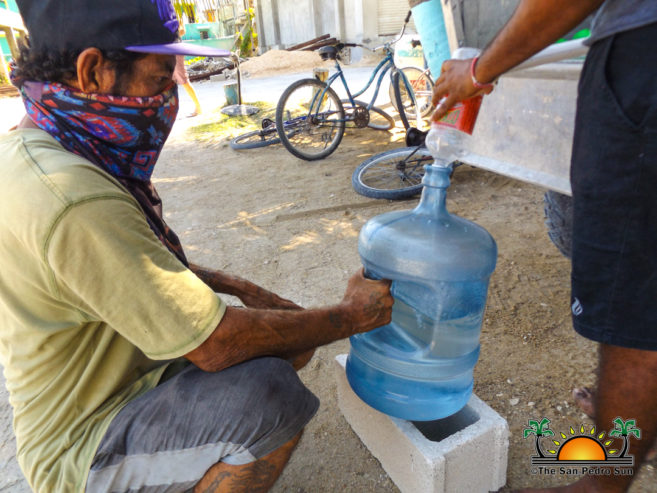 The San Pedro Sun spoke to Kevin and Nova Parel from Casa Nova Cabañas, who are desalinating seawater at their property and turning it into safe potable water. Kevin said they are happy to be able to help the community and will continue to do as much as they can. "We use the system of reverse osmosis to produce high quality of drinking water," said Kevin. They added that their plant produces 75 gallons of drinking water every hour and runs on renewable energy (solar). According to them, their project is vetted by the health authorities, and the water produced is tested daily. This was corroborated by the island's Health Inspector Christina Martinez, who said that they have an approved system. Other areas that have benefited from this free water distribution project include Boca del Rio, downtown San Pedro, and San Pedrito.
To find out where water will be distributed, visit the Hope Haven Facebook page or follow The San Pedro Sun Facebook as well for the updates. Islanders are reminded to continue practicing social distancing and to wash their hands with soap and water to prevent the spread of coronavirus.
Follow The San Pedro Sun News on Twitter, become a fan on Facebook. Stay updated via RSS