BTB offers Hoteliers COVID19 Tax Relief for the month of March
Wednesday, April 1st, 2020
Belize City, Wednesday, Apri1, 2020: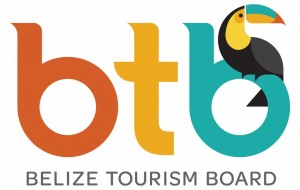 The Belize Tourism Board (BTB) continues its efforts to keep tourism stakeholders updated on the measures being taken in Belize as it relates to COVID-19.
The BTB recognizes that the tourism industry has been tremendously impacted by COVID-19, with many stakeholders struggling to keep their staff employed. To alleviate some of the financial burden during these uncertain times, and to possibly assist hoteliers with the payment of a portion of staff salaries, the BTB will be implementing the following as a part of the COVID19 relief
efforts:
• Hoteliers are being asked to submit their Monthly Accommodation Tax Returns (MATRs) and Guest Registration Forms (GRFs) for March via the BTB Online Portal.
• The BTB will automatically apply 100% tax credit for the total taxes assessed for the month of March, essentially resulting in Nil Accommodation Tax Due.
The BTB continues to promote usage of the BTB Online Portal, especially as we continue to practice and promote social distancing as a means of protection against COVID-19. We encourage stakeholders to use the Portal for monthly submissions – it's convenient, easy to use, and free of charge. All stakeholders have been registered to use the BTB Online Portal and are encouraged tobdo so. If there are any questions or concerns, or if assistance is required in using the Portal, kindly
contact the BTB at 614-0046 or 635-1793 or email us at [email protected].
The BTB remains committed to working with stakeholders during this difficult time and
encourages you to continue practicing social distancing, proper hand washing, and adhering to all recommendations from the Ministry of Health.
Follow The San Pedro Sun News on Twitter, become a fan on Facebook. Stay updated via RSS