168 mainland residents evacuated from San Pedro Town
Saturday, May 2nd, 2020
With tourism jobs non-existent in San Pedro Town due to the COVID-19 pandemic, more and more mainland residents are seeking to leave the island to return to their communities of origin. The Ministry of Health (MOH) along with the Ministry of Human Development, and the National Emergency Management Organization have been organizing the exodus of hundreds of people off the island over the past weeks. The recent group of people, totalling 168, was evacuated off the island on Saturday, May 2nd via San Pedro Belize Express Water Taxi.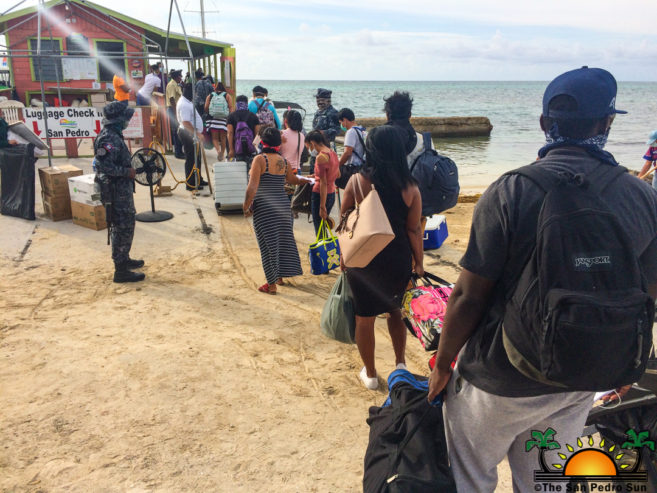 According to organizers, of the 168, 133 were adults and 35 were children. They were previously screened before being allowed to leave the island and are still to self-isolate for at least 14 days once they reach their homes. These people were stranded on the island, jobless for weeks due to the collapse of the tourism industry in San Pedro. Without any sources of income, and with bills (rent, food, utilities) accumulating, returning to their mainland communities was deemed as the best option.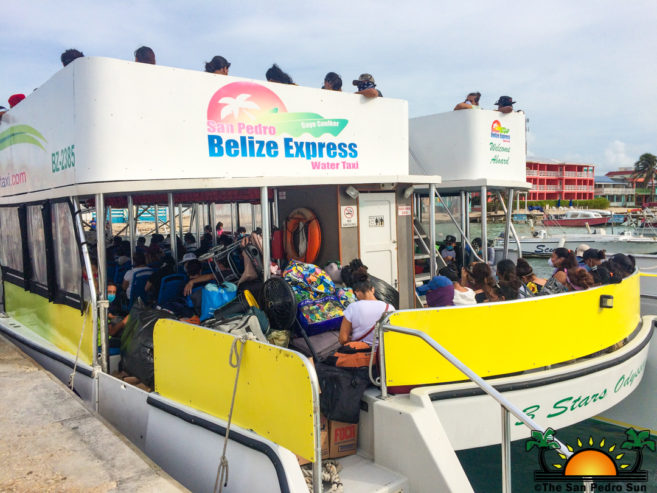 The process to get people cleared and into the boat went smoothly, and before 8AM, the vessel was en-route to Belize City. The San Pedro Police Department, members of the Belize Coast Guard and even the San Pedro Red Cross Branch were available to assist with the evacuation. Mayor Daniel Guerrero was also present and wished everyone being evacuated a safe trip back home.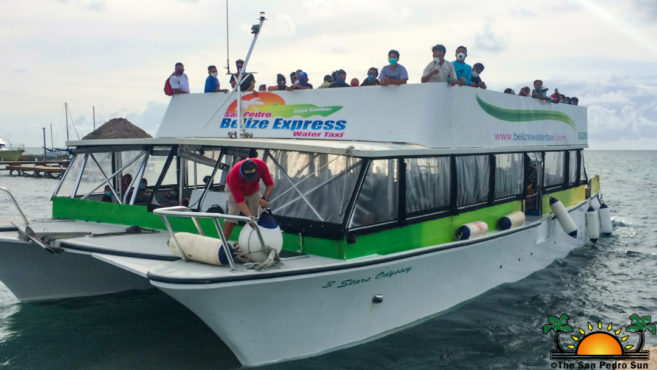 The passengers were informed that when they arrived in Belize City, buses will be waiting at the bus terminal to take them to their respective places across the country.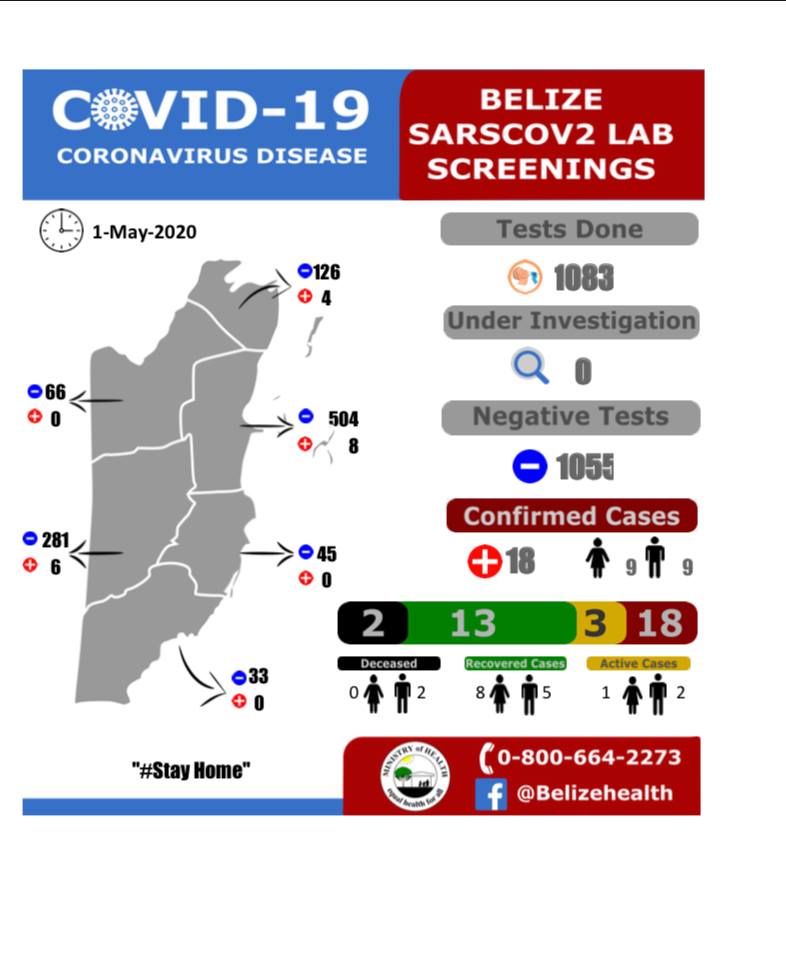 Although cases of COVID-19 have significantly reduced in Belize, from 18 confirmed cases to only three, in a little over a month, the country continues in a State of Emergency. This State of Emergency is expected to last until the end of June. However, if the situation in Belize and abroad improves, the public emergency could be lifted before its scheduled two-month period.
Currently, 1,083 COVID-19 tests have been done in Belize, with 1,055 testing negative. Although there are zero cases under investigation, MOH says that by no means is Belize in the clear. Belizeans are advised to continue preparing for the 'new norm' of life with COVID-19, and to continue practicing hygiene rules, and physical distancing to mitigate the possibility of an outbreak.
Follow The San Pedro Sun News on Twitter, become a fan on Facebook. Stay updated via RSS