Entry Notice for Land Ports
Tuesday, October 27th, 2020
The Government of Belize reminds the public that Belize's land and sea ports of entry remain closed to travellers at this time. Belizeans are being strongly advised against leaving the country unless it is a case of bona fide emergency.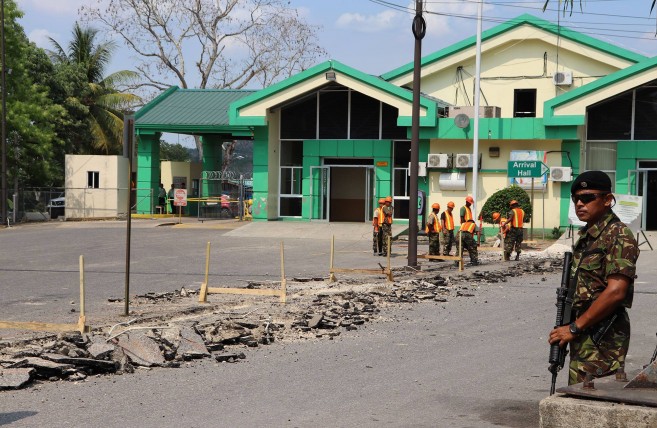 DEPARTURE
Persons needing to depart Belize via Benque Viejo del Carmen or Corozal must continue to obtain clearance by sending an e-mail to [email protected] and copied to [email protected]. If your departure is for medical reasons, you must also include [email protected].
In your email, include:
1. a copy of your biodata page of your passport;
2. purpose of travel (include copy of medical letter or student ID if applicable);
3. date of travel;
4. if you need a PCR test for your departure, send your name, address, telephone number, and copy of Social Security Card via email to [email protected]. Please note that swabbing is done every Wednesday with results on Thursday.
RE-ENTRY
Persons needing to enter Belize via Benque Viejo del Carmen or Corozal must continue to coordinate their entry by emailing [email protected] and including the following:
1. a copy of the bio-data page of your passport;
2. expected date of entry;
3. home address and telephone number;
4. evidence of payment for your hotel quarantine if you are not in possession of a PCR test taken 72 hours before entry.
Arrivals through the Corozal Port of Entry may quarantine at the Hok'ol K'in Guesthouse in Corozal or Lamanai Landings Resort in Orange Walk. Arrivals via the Benque Viejo del Carmen Port of Entry can quarantine at the Clarissa's Falls Resort.
Returning Belizeans may be allowed to home quarantine provided they arrive with a valid negative PCR SARS-CoV-2 test (NOT A RAPID TEST) taken within 72 hours prior to arrival. COVID-19 test results should include name of person, date and PCR SARS-CoV-2 COVID-19 negative result signed by a certified medical laboratory or public health authority from given country.
Persons seeking to enter by a land port of entry who do not have a 72-hour PCR test and cannot pay for hotel quarantine will be tested and accommodated at the D'Silva Quarantine Center until they receive a negative test result.
RE-ENTRY DAYS AND TIMES
These coordinated returns are ONLY from Monday to Friday, 10:00 a.m. to 12:00 p.m.
The Government of Belize strongly encourages returnees to quarantine for a period of 10 days and to adhere to health protocols. This will help you keep you, your family, friends and community safe.
Follow The San Pedro Sun News on Twitter, become a fan on Facebook. Stay updated via RSS