Belize Officially Reopens International Airport to Leisure Travel
Thursday, October 1st, 2020
Belize officially reopened the Philip Goldson International Airport (PGIA) today welcoming back inbound leisure travel for international visitors, with approved hotels and tour operators only. PGIA has been closed since late march due to COVID-19 restrictions.
Travelers planning to visit Belize in 2020-2021 can choose from a new schedule of year-round, non-stop flights offered by American Airlines, United Airlines and Delta Airlines. Beginning Oct. 1, Belize will welcome non-stop flights from Miami (via American Airlines) and Houston (via United Airlines). Similarly, Delta Airlines will resume flights on Nov. 20 with non-stop service from Atlanta. The restoration of direct-flight service enables visitors to get to Belize in approximately three hours or less.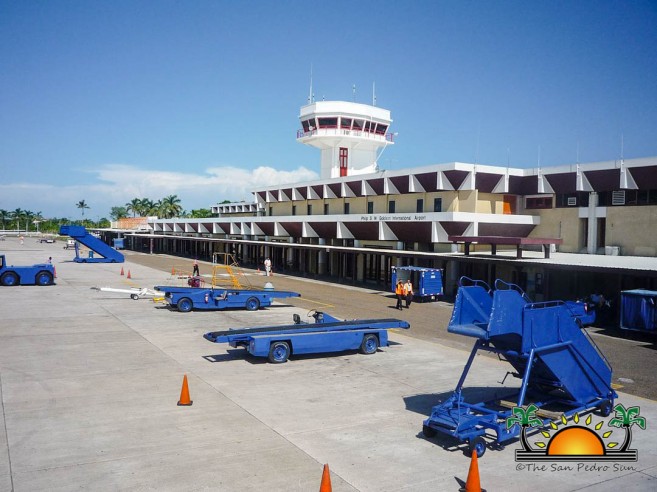 In this initial phase of reopening for international visitation, tourists to Belize will travel within a Tourism Safe Corridor which will include hotels, restaurants and tour operators that have achieved "Tourism Gold Standard" Recognition. The Gold Standard Recognition Program is a 9-point program that seeks to enhance the tourism industry's health and safety standards by adapting new behaviors and procedures to ensure both employees and travelers are confident in the cleanliness and safety of Belize's tourism product. Businesses that meet the requirements of the Tourism Gold Standard Program are certified and promoted as having implemented these enhanced measures with a Gold Standard Seal of Approval. This seal certifies industry stakeholders who've embraced the safety protocols, and will be visible for all guests where practical, such as tour operator vehicles and vessels, hotel lobbies, primary doors of entry, etc.
The first weekend of operation is expected to be a busy one. American Airlines returns with a full flight (72 passengers) on Thursday, and United Airlines makes its commercial return on Friday with 177 passengers. American Airlines will provide service to Belize Thursday through Monday, while United will fly Friday through Sunday. Full flights are expected from both airlines throughout the weekend. Foreign tourist traffic is anticipated to climb as we near our traditional 'high season' in November and the latter part of 2020.
All travelers are required to follow new arrival and departure processes to enter and leave the country, all of which are available on https://www.travelbelize.org/health-safety. As the situation continues to remain fluid, these protocols are subject to change. For questions or concerns, contact the BTB at Tel 227-2420 for via email at [email protected].
Follow The San Pedro Sun News on Twitter, become a fan on Facebook. Stay updated via RSS