Travel updates on entry protocols to Belize; new quarantine facility operating in mountain pine ridge
Wednesday, September 30th, 2020
Tomorrow, October 1st, Belize will start welcoming international travellers to the country, and the Belize Tourism Board (BTB), as well as the Ministry of Health and Ministry of Foreign Affairs (MFA), have put forward the latest entry protocols. These updated entry requirements include essential information for tourists, Belizeans, and legal residents in Belize returning via the Philip Goldson International Airport (PGIA) in the upcoming days. The government is also beginning to make full use of the quarantine facility in the mountain pine ridge, where detainees (mainly border jumpers) will be isolated for 14 days.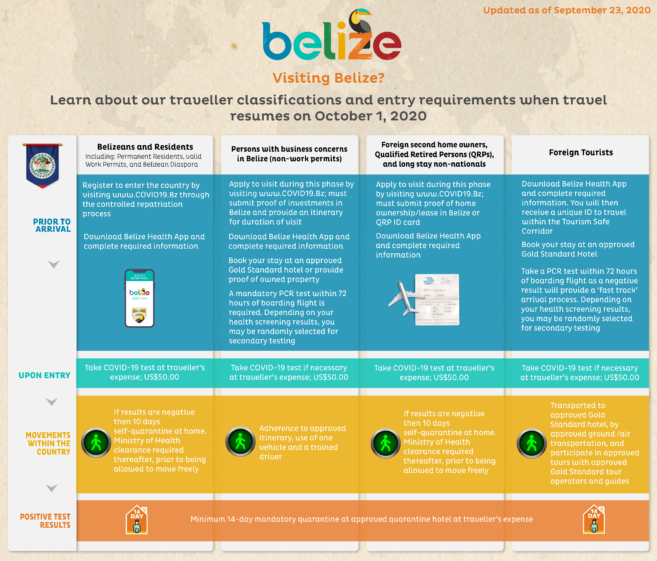 According to Phase Three of the BTB's re-opening plan, tourists will fall under a system called 'Safety Corridor.'
Quick entry processing
Tourists arriving with a negative PCR test done within 72 hours will have the option to move quickly through the expedited arrival processing section. If they do not bring along with them a PCR test, a rapid COVID-19 test will be done at the PGIA for a cost of US$50. These tourists will then be allowed to continue through immigration and customs and head to their Gold Standard accommodation via an approved mode of air or ground transportation. They will receive their COVID-19 test results at their hotel. If they test positive, they will be quarantined at the hotel for 14 days at their own expense.

Of importance is that no matter the nationality or purpose of the visit, every foreign visitor must download the Health App (https://conta.cc/367KrQJ) and complete the required information to receive a unique ID to travel within the Tourism Safety Corridors, including approved Gold Standard Hotels, transportation, and tour operators.


Belizeans and Residents need to quarantine/Email to register for approval to enter the country

Before traveling, Belizeans/Residents were asked to register through the controlled repatriation process by visiting www.covid19.bz. Unfortunately, and after checking this website, the form to be filled out is not ready. The Ministry of Foreign is recommending Belizeans and legal residents traveling back home to email [email protected] and provide a copy of the passport's bio page, travel itinerary, and purpose of visit to Belize to get clearance.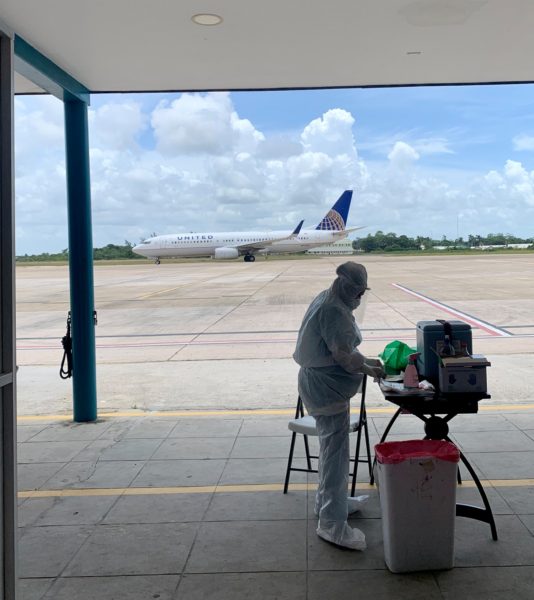 They will then download the Health App and complete the required information. Upon entry, a COVID-19 test ($50US) at the expense of the traveller will be required. If the results are negative, the person is required to quarantine at home for ten days. "We want to make sure you are avoiding exposure with your community, your family, and your friends," said Director of Health Services, Dr. Marvin Manzanero.


Persons with business concerns in Belize and Foreign Second Home Owners
These people will need to get approval to travel to Belize after emailing a copy of the bio page of their passport, travel itinerary, and purpose of their travel to [email protected]. In the case of persons with business concerns in the country, they must stay at an approved Gold Standard hotel or produce proof of owned property. They must bring with them a PCR test done 72 hours prior to their trip.

The Foreign Second Home Owners or persons permanently living in Belize must also send the same information shown above to the MFA's email. They must take a COVID-19 test at the PGIA if they arrive without one, and if it is negative, still quarantine for ten days at their home.
New quarantine facility in the mountains for those detainees suspected with COVID-19
A new COVID-19 quarantine deep in the mountain pine ridge in the Cayo District will house persons believed to be infected with the virus. This is the Douglas D'Silva Camp manned by the Belize Defence Force (BDF).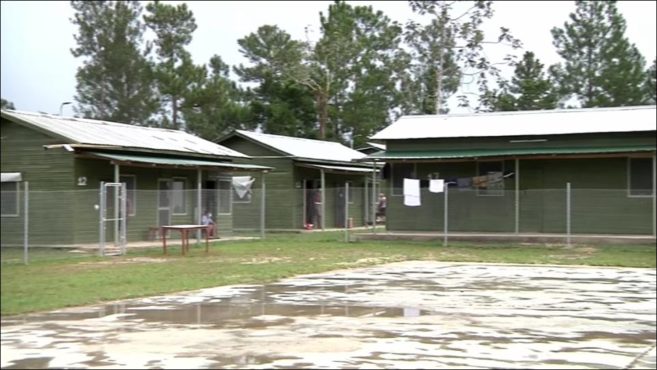 Most of the persons who will be taken to this facility are border jumpers, who are under quarantine for 14 days. The persons currently at quarantine centres across the country will be taken to this facility as of October 1st.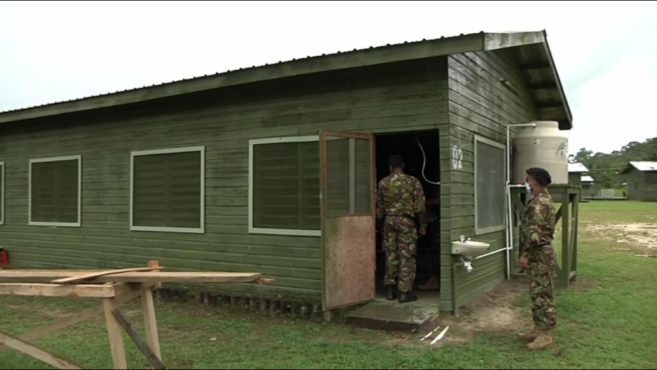 According to the BDF, the facility can hold up to 100 persons and when they are admitted, they receive basic items such as sanitizing products and eating utensils. Females and males are separated, and once someone tests positive, they are also separated. After their 14-day quarantine, the persons are tried before a court of law.

The re-opening of the PGIA is expected to revive the tourism industry, which is currently non-existent. The PGIA closed its doors to international visitors on March 23, 2020, after the first cases of COVID-19 were reported in the country. Up-to-date, Belize has registered at total of 1,943 positive cases. A total of 1,225 have recovered, and 26 patients have perished. The total amount of active cases as of press time remains at 692 persons infected.
Follow The San Pedro Sun News on Twitter, become a fan on Facebook. Stay updated via RSS