Peace Corps Takes Steps to Return to Service Overseas
Friday, July 2nd, 2021
On June 30, 2021, the Peace Corps announced that it is a step closer to returning volunteers to overseas service. The agency will resume inviting volunteers to serve at posts that have met a comprehensive set of health, safety and security criteria. "Following 15 months of global isolation, tireless work by our staff around the world and incredible patience from our applicants and host country partners, the Peace Corps is moving forward in the process of returning to our overseas posts," said Acting Peace Corps Director Carol Spahn. "The Peace Corps is advancing with an abundance of caution, flexibility and pragmatism, but also with so much hope about all the important work that is ahead of us."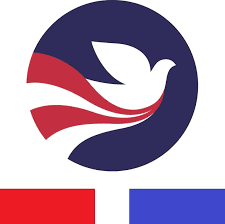 While the COVID-19 pandemic remains a dynamic challenge, the agency has developed a comprehensive process to safely return volunteers to service abroad. These preparations include ensuring that every post meet a comprehensive list of internal and external factors including updating Emergency Action Plans, ensuring availability of reliable transportations routes in and out of the country, confirming the local medical care capacity, and identifying medical evacuation locations.
Consistent with this comprehensive return to service process, the Peace Corps is implementing plans to move forward with re-opening its program in Belize. At the request of the government of Belize, volunteers will engage in literacy work to help local schools recover following disruptions to the education system during the COVID-19 pandemic. "We are grateful that our government's consistent efforts to mitigate COVID-19 in Belize have been able to bear fruit in this way, and that the Peace Corps Volunteers will soon be able to return. We are more excited to know that we will be the first country across the world to receive Volunteers again." – Dian Maheia, Chief Executive Officer, Ministry of Education, Culture, Science and Technology.
The agency is continuously reviewing and evaluating its reentry criteria to ensure that the timing of return is safe, respectful of culture and on-the-ground conditions, supportive of host country's urgent needs, and compliant with local laws, regulations, and protocols. The agency anticipates additional country-specific invitations in the upcoming weeks and months.
In March 2020, the Peace Corps temporarily suspended its global operations and evacuated nearly 7,000 volunteers from 62 countries due to the COVID-19 pandemic. The event marked the first time in the agency's 60 year history that volunteers were evacuated from all global posts. However, the Peace Corps has continued to further its mission of world peace and friendship through several virtual service engagements with overseas partners and a second-ever
domestic deployment to assist the Federal Emergency Management Agency (FEMA) with its COVID-19 vaccine distribution efforts.
About the Peace Corps: The Peace Corps sends Americans with a passion for service abroad on behalf of the United States to work with communities and create lasting change. Together with community partners, volunteers contribute to developing sustainable solutions to address challenges in education, health, community economic development, agriculture, environment and youth development. Through their Peace Corps experience, volunteers gain a unique cultural understanding and a life-long commitment to service that positions them to succeed in today's global economy. Since President John F. Kennedy established the Peace Corps in 1961, more than 241,000 Americans of all ages have served in over 140 countries worldwide. For more information, visit peacecorps.gov and follow us on Facebook and Twitter.
Follow The San Pedro Sun News on Twitter, become a fan on Facebook. Stay updated via RSS