Pharmaceutical company withdraws $7 million loan application from SSB
Saturday, August 13th, 2022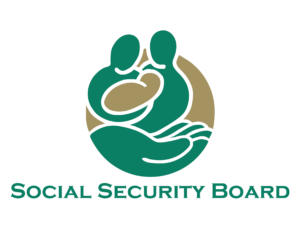 Last month, a 7 million dollar loan from the Social Security Board (SSB) Investment Committee to Pharmacy Express Limited (PEL) raised concerns among the public. The Ministry of Health and Wellness (MOHW) also raised concerns about the loan application. The ministry claimed the company did not have a pharmaceutical license. On Thursday, August 11th, the SSB issued a statement revealing PEL's decision not to proceed with the loan application.
SSB had written PEL, providing them with the opportunity to respond to the MOHW's claims. However, SSB never received a response from the pharmaceutical company denying or confirming the allegations against them. The loan application made headlines on July 25th, when the SSB spoke about the available $7 million loan to PEL. The loan was to be used for refinancing and inventory purposes of said company. But such loan applications quickly met strong objections. Not only from many concerned Belizeans but even the government.
Raid of PEL's branches at Tourism Village
On Wednesday, August 10th, an operation was conducted at the Fort Street Tourism Village in Belize City, where PEL runs business. The raid, reportedly led by members of the MOHW, is on the basis that the company has no pharmaceutical license. According to reports, several controlled drugs were allegedly seized by the ministry staff. Police could also be observed outside the PEL's facility as the inspection occurred. Unofficial information also suggests that MOHW may shut down PEL and its subsidiaries. The raid/inspection at two of their facilities on Wednesday is said to be illegal as no warrants were reportedly presented at the time of the review. Legal actions could be brought against the government.
The loan facility was for ten years. Both principal and interest payments were to be made monthly on the declining balance. PEL has been operating within the Tourism Village since 2001 and was incorporated in December 2003.
Follow The San Pedro Sun News on Twitter, become a fan on Facebook. Stay updated via RSS