SAMOA pathway midterm review meeting underway in San Pedro Town
Wednesday, August 8th, 2018
A regional preparatory meeting to review what is known as the SAMOA pathway officially started on Monday, August 6th in San Pedro Town. SAMOA which means, 'Small Island Developing States Accelerated Modalities of Action', is a ten-year-program adopted in 2014 in the Independent State of Samoa, located in the Pacific Ocean. The regional preparatory meeting currently taking place at the Mahogany Bay Village south of San Pedro Town ends on Thursday, August 9th, and aims at assessing and providing an opportunity for Caribbean countries to evaluate progress achieved in its implementation towards sustainable development.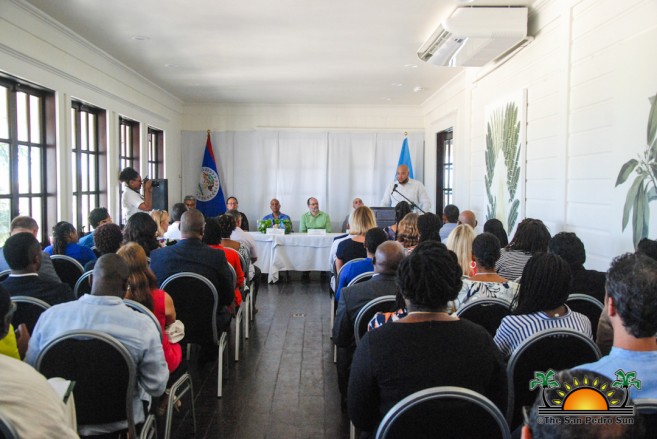 The SAMOA pathway is one of the blueprint documents for the sustainable development of Small Island Development States, including Belize. Officiating the event at a short ceremony were Prime Minister Right Honourable Dean Barrow, flanked by Sainivalati Navoti of the United Nations Department of Economic and Social Affairs, Fekitameoula 'Utoikamanu, Undersecretary General UN- OHRLLS*, and the Secretary-General of the Caribbean Community Irwin LaRoque. They spoke about the several issues in common the region has including vulnerabilities and challenges such as limited resources and exposure to natural disasters as a result of global environmental challenges.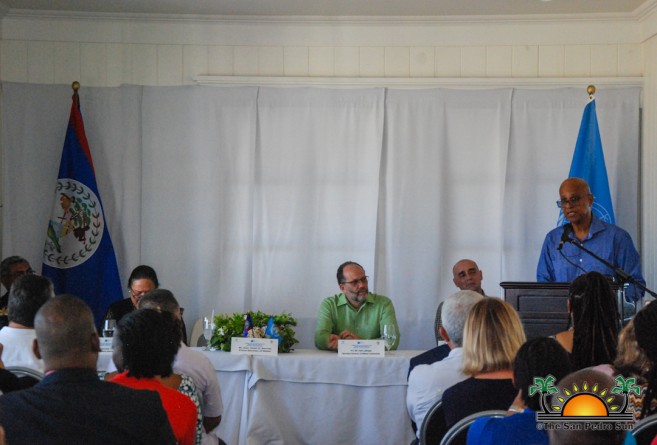 The meeting in San Pedro is an opportunity to review and see how the countries in the region have applied the SAMOA pathway implementations. These are a set of actions of oriented activities that can support the specific priorities and challenges within the Small Island States. At the end of the meeting on Thursday, participants will have a better understanding of the achievements, gaps, and challenges they share. Following the meeting, a decision will be taken on how to continue addressing the ongoing issues and challenges for the next five years.
The San Pedro Sun will have more on this story.
* United Nations Office of the High Representative for the Least Developed Countries, Landlocked Developing Countries and Small Island Developing States.
Follow The San Pedro Sun News on Twitter, become a fan on Facebook. Stay updated via RSS