US Master's Degree student researches "Plastics in Paradise"
Sunday, August 12th, 2018
You may have noticed me around town this summer; I was the girl with the notebook in my hand asking a lot of questions about garbage. For those of you I didn't have the pleasure of meeting; hi I'm Megan. I spent five weeks in San Pedro researching plastic consumption, waste management, environmental effects, community recycling programs, government initiatives, and individual vs. business behaviors.
This research was undertaken in part to fulfill requirements for my master's degree in Applied Anthropology but also stemmed from my prior experiences in San Pedro. After spending the summer of 2016 in San Pedro, I realized not only how diverse and unique this community is but also that there is so much more happening that tourists will never truly see or understand.
One of the major issues I saw was in the consumption of plastics and waste management. In June, I set out to understand the impact of plastic consumption produced by the tourism industry on the island. I quickly realized that the issue of garbage and consumption didn't come from the tourists. In my research findings, the issue of garbage and waste management was more of a community issue. Yes, tourists consume lots of plastics and other products, but they only consume what is made available to them.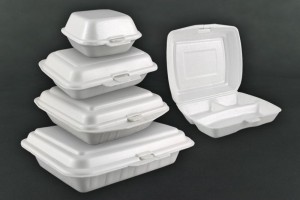 Over the course of several weeks, I talked/spoke with over 25 business owners and individuals. I wanted to understand what their current practices looked like surrounding plastic use, and how these may have changed in the last few years. Most businesses had or were planning to make changes to biodegradable alternatives. However, most felt that the government needed to incentivize these alternatives otherwise Styrofoam and plastics would continue to be the most used items.
When asked about the new plastic ban that was announced by the national government in the spring of this year most were aware of it but had little hopes for implementation and regulation of it at a community level. Many of the people I spoke with also stressed the importance of education within the San Pedro community on the issue of garbage. People want to see education on garbage-related issues being taught at all schools and to all children.
Another part of my "Plastics in Paradise" research was to have a handful of local people keep track of their experiences with plastics over a one week to four-week span. The volunteer participants were mainly Belizeans in their early 20s' and expats. Many participants noted that through journaling their plastic use every day, they became more aware of the types of plastic they used most often. It also brought up ideas relating to cost, convenience, and accessibility. Many participants discussed small changes in behavior that helped them reduce their plastic use, such as; using refillable water bottles, bringing reusable bags shopping, or repurposing/reusing single-use plastics. This awareness about the items they used most often led some to find small changes in their daily lives. Individual behavior can help to shift the throwaway culture to one that is more sustainable.
In working to understand the waste management systems in place in San Pedro I talked with some of the San Pedro Town Council members and took a trip to the SP Garbage Transfer station. The Transfer Station appeared to be well run and managed; however, it lacked in any garbage sorting where recyclable items could be saved from entering the landfill. It seems that over the last few years the San Pedro community has gained more interest in recycling.
Recycling can be seen through various programs on the island and with individual collections of recyclable items. These new initiatives and programs are a great step in the right direction but operate independently from official waste management channels. I know that many in San Pedro have the mentality that if you want something done you need to do it yourself, and this clearly has helped waste management systems on the island. However, the dissemination of information on the recycling resources is not as widespread as it could be, and there may come a time when the capacity is too much for one organization or individual to carry.
Finding a way to cope with the issues of waste management and recycling is needed but what San Pedro could also benefit from is finding a way to deal with consumption. If consumption at a local and tourist level continues to increase – so too will the strain on waste management systems. If the San Pedro community can find ways to curb consumption, I believe there will be a decrease in the volume of garbage that is produced. I have no grand ideas for how this could play out in San Pedro. But, I think that the solutions and the drive needed to make these changes, already exist within the San Pedro community. The first step is starting the conversation and working to educate the community.
Follow The San Pedro Sun News on Twitter, become a fan on Facebook. Stay updated via RSS