Chopping incident leaves 1 in critical condition at the KHMH
Wednesday, November 9th, 2011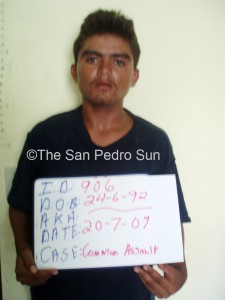 One individual is injured and in a critical state at the Karl Heusner Memorial Hospital (KHMH) after an altercation at a party. 18 year old Belizean Mechanic, Eric Gutierrez and 31 year old laborer Roland Ford, both of a San Pedrito area address in San Pedro Town, were socializing on Tuesday, November 8th until the early hours of Wednesday November 9th.
According to the San Pedro Police, an altercation ensued around 4am, during which Gutierrez assaulted Ford with a piece of wood. Ford reportedly ran home and was pursued by Gutierrez. Once in his yard, Ford found and used a machete as a weapon, chopping Mr. Gutierrez in the head. Gutierrez ran away from the yard, with Ford in pursuit. Ford caught up with Mr. Gutierrez and inflicted two more chop wounds on his left arm.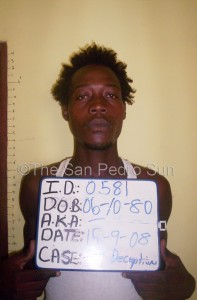 As a result, the San Pedro Police were called to the area. Mr. Gutierrez was transported to Ambergris Hopes Clinic, where he was attended by Dr. Gonzalez. According to Dr. Gonzalez Mr. Gutierrez was taken to his clinic by the police at 5:00am. He was in a disoriented, but conscious state. He had two chop wounds on his left arm, one on the elbow which reached the bone and caused an exposed fracture. He also had another chop wound on his left parietal area which also hit the bone, basically leaving him with a cracked skull. He was hypovolemic as a result of the loss of blood. Dr. Gonzalez was able to stop the bleeding and suture the wounds. Mr. Gutierrez was taken to the Otto Rodriguez PolyClinic II, then to the KHMH for further treatment.
Pursuant to the incident, Roland Ford, the accused, turned himself into the San Pedro Police along with the weapon. He is being detained pending further investigating of dangerous harm against Eric Gutierrez.
Follow The San Pedro Sun News on Twitter, become a fan on Facebook. Stay updated via RSS