San Pedro Police Constable, Kyle Serano remanded for Sexual Assault
Wednesday, January 6th, 2016
Former San Pedro Police Officer of the Month, 26-year-old Kyle Hubert Serano has been arrested, charged and remanded to the Belize Central Prison for the crime of "Sexual Assault". On Wednesday, December 9th, San Pedro Police reported that following investigations of a 13-year-old female having been sexually assaulted, Police Constable #1661 was formally charged with three counts of "Sexual Assault".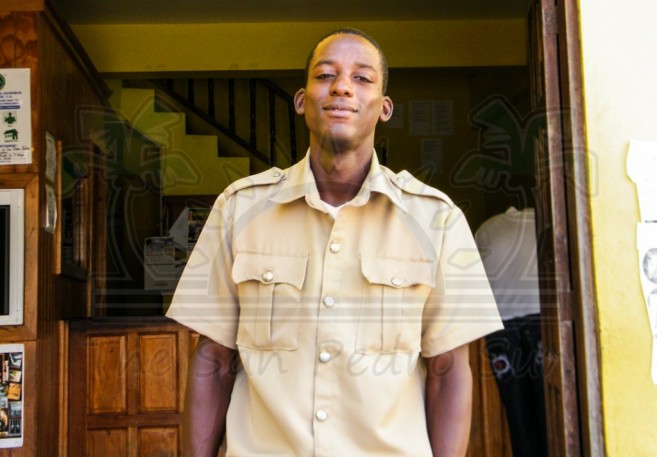 According to the report, the minor reported to police that she was sexually assaulted by the officer on three occasions: November 27th, November 30th and December 3rd of 2015. With this information, San Pedro Police conducted a thorough investigation into the matter before pressing charges. It was not until police had gained enough evidence to support the matter in court that they proceeded to formally arrest and charge Serano on Wednesday, December 30th.
Serano appeared before Senior Magistrate Sharon Frazer on Thursday, December 31st where he plead not guilty to the charges, requesting bail. The prosecution objected bail, citing that the charges are major and since a minor is involved, her wellbeing needs to be considered, as should Serano receive bail, he may interfere with her. Senior Magistrate Frazer sided with the prosecution and remanded Serano to the Belize Central Prison until his next court hearing on Tuesday, January 26th.
PC Serano had been awarded the title of Officer of the Month back in July of 2014.
Follow The San Pedro Sun News on Twitter, become a fan on Facebook. Stay updated via RSS