Hungarian National arrested in San Pedro for fraud
Monday, December 12th, 2016
On Wednesday, December 7th at around 4PM, San Pedro Police detained 62-year-old Nagy Maria Sandorne Dobrai on suspicion of embezzlement. According to San Pedro Special Branch information, there was an international warrant for the Hungarian National on the crimes of fraud and unauthorized financial activities. She was arrested at her residence at a resort in North Ambergris Caye.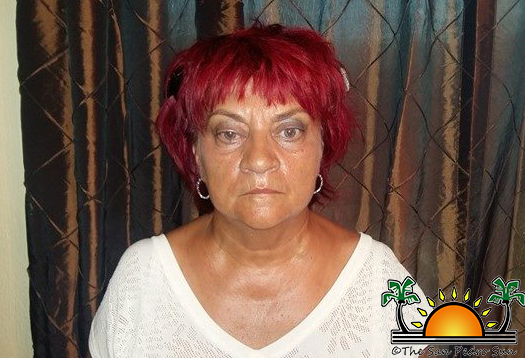 According to reports, the warrant for Sandorne Dobrai's arrest was issued back in April of 2015, following Hungarian police's raid of her home in Karcag, Eastern Hungary. Sandarne Dobria was the managing director of the travel agency Kun-Mediator, and the raid led to the seizure of 800 fraudulent contracts. According to a report by Daily News Hungary "István Dobrossy, who is the lawyer representing the Kun-Mediator clients connected with the embezzlement, the losses caused by the travel agency can be between 5 and 20 billion forints (1 forints = 0.0067BZ), depending on how many clients decide to lodge a complaint, and how many of them would exercise the creditors' claim. Kun-Mediator also came under the scrutiny of the National Bank of Hungary, after it was revealed that it had been offering investment services, managing billions of forints of clients' funds without licence."
Since the arrest, Sandorne Dobria has been extradited back to Hungary, where the investigation into the fraudulent crimes are still ongoing.
Follow The San Pedro Sun News on Twitter, become a fan on Facebook. Stay updated via RSS