David Nanes Schnitzer's bail revoked after weeks on the run
Saturday, January 9th, 2016
David Nanes Schnitzer remains on the run after being granted bail in Belize's Supreme Court. He is believed to have defrauded Mexican investors of millions of dollars through the Allen Stanford Ponzi Scheme and now the Director of Public Prosecutions in Belize has managed to have Nanes Schnitzer's bail revoked. But this may have come too late as neither Belize nor Mexican authorities know anything on the whereabouts of the fugitive.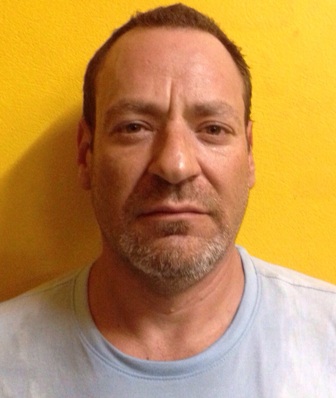 Nanes Schnitzer was granted bail of $10,000 by Supreme Court Judge Denis Hanomansingh on Friday, November 20th. Even though the Director of Public Prosecution and Chief Magistrate Anne Marie Smith were against Nanes Schnitzer being granted bail claiming he presented a flight risk, Hanomansingh argued that Nanes Schnitzer was not a flight risk as he had business in Belize and all of his travel documents would be withheld. But those circumstances did not stop Nanes Schnitzer from evading authorities, as he never reported to the San Pedro Police Station as required in his bail agreement.
Nane Schnitzer's bail was revoked by Justice Herbert Lord on Thursday, December 31st. His bail was revoked on the ground that Nanes Schnitzer did not comply with the conditions set by Hamomansingh neither did he appear at the next court hearing which was scheduled for November 23rd. A $10,000 surety was forfeited to the state.
Many wonder what good is it to revoke his bail, as Mexican authorities are not pleased with how Belize handled the situation. The Government of Mexico had sent out a diplomatic request to extradite Nanes Schnitzer immediately after his arrest, to face outstanding charges in relation to fraud. But Belize officials refused to allow his extradition until Nanes Schnitzer could face charges here in Belize for producing forged documents. Since the disappearance of Nanes Schnitzer, the Mexican Government has sent a diplomatic protest to the Government of Belize over the way the case was handled. Even Prime Minister Dean Barrow cited that the relevant treaty between both countries was never brought into effect and that he was disappointed in the legal system for having granted Nanes Schnitzer bail.
David Miguel Nanes Schnitzer was arrested in San Pedro Town on Tuesday, November 3rd following a special operation conducted by the San Pedro Police Department, International Criminal Police Organization (INTERPOL) and the US Marshals Service.
Anyone with information as to his whereabouts can anonymously contact Crime Stoppers at 0-800-922-8477.
Follow The San Pedro Sun News on Twitter, become a fan on Facebook. Stay updated via RSS