Nanes Schnitzer re-captured in Mexico for Ponzi-scheme fraud
Monday, January 30th, 2017
With the combined efforts of the International Criminal Police Organization (INTERPOL), Mexican authorities, and the United States Marshals Service (USMS), Mexican fugitive David Nanes Schnitzer was caught in Mexico City on Thursday, January 26th. According to Mexican Authorities, Nanes Schnitzer arrived from Havana, Cuba when he was caught at the Mexico City International Airport (Aeropuerto Internacional Benito Juarez) with various travel documents under another identity.
Wanted for defrauding millions of dollars through the Allen Standford Ponzi Scheme, Nanes Schnitzer was the president of Stanford Group Mexico overseeing operations in Mexico, Panama and other parts of Latin America. The entire Ponzi scheme is reportedly estimated at $7 billion US dollars, with Nanes Schnitzer believed to have defrauded 3,500 Latin American investors of $42 million US dollars. Now in the custody of Mexican authorities, Nanes Schnitzer is currently awaiting proper documentation for his formal arrest.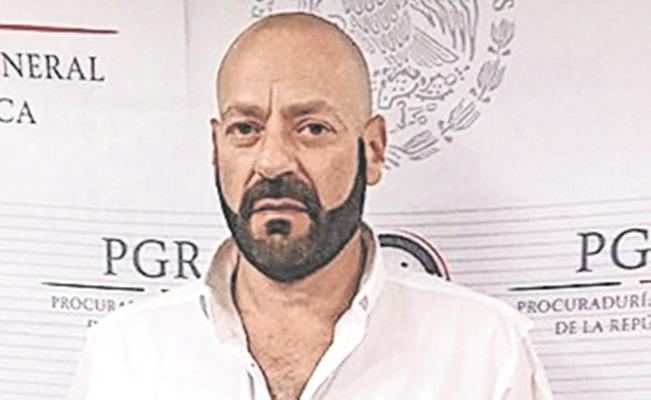 This is the second time Nanes Schnitzer has been captured, as he was first caught in Belize. After living in San Pedro Town for three years, Nanes Schnitzer (under the name David Miguel Banes) was arrested in November 2015, following a special operation conducted by San Pedro Police, Interpol, and the USMS. It appeared that Nanes Schnitzer had obtained Belizean documents, including a passport, permanent residency card, voter's ID, both San Pedro Town and Belize City driver's licenses, a boat captain license and even a Social Security card, thus eluding authorities.
After being arrested in San Pedro Town, Nanes Schnitzer first appeared in the Supreme Court in Belize City on November 6, 2015, where he pled guilty to the charge of having a fraudulent driver's license (SP-2269), which was found on the day of his arrest. On his second hearing on November 9, 2015, he changed his plea from 'guilty' to 'not guilty' in hopes of being granted bail under advice from his Attorney-at-law Liesje Barrow Chung. However, Magistrate Anne Smith did not grant him bail, stating that he was a flight risk, and he was remanded to Central Prison. It was not until his third court appearance that Nanes Schnitzer was granted Supreme Court bail by Judge Denis Hanomansingh. The bail was set at $10,000 plus one surety of the same amount, which he easily met.
His arrangement to surrender all his travelling documents and to report to the police twice weekly was violated less than a week after receiving bail as he fled the country. Because Nanes-Schnitzer did not comply with the conditions ordered by Supreme Court, his bail was revoked by Justice Herbert Lord on December 3, 2015, and a $10,000 surety was forfeited to the state.
This caused much tension between Mexico and Belize since Mexico had petitioned the Government of Belize (GOB) to hand over Nanes Schnitzer. Mexican authorities had an arrest warrant for Nanes Schnitzer since 2011 for making unauthorized securities transactions within the country. The Government of Mexico had sent out a diplomatic request to extradite Nanes Schnitzer immediately following his arrest, but Belize officials refused to allow his extradition until he faced charges for producing forged documents in Belize. After Nanes Schnitzer disappeared, the Mexican Government sent a diplomatic protest to the GOB over the way the case was handled.
Prime Minister Right Honorable Dean Barrow was also disappointed in the legal system for having granted Nanes Schnitzer bail, and apologized to Mexico for causing a strain between their bilateral relationship. However, Mexican Ambassador Carlos Quesnel Melendez commented on the Nanes Schnitzer fiasco just a day before he was captured, stating that Belize/Mexico's relationship is still good.
"The relationship between both countries is very strong, very good, but we do regret this. The fact that Schnitzer was allowed to escape from Belizean authorities caused friction between the two countries. However, Mexico is willing to put the incident behind them and continue being good neighbors with Belize…just as long as we have the guarantee of the Belizean government that this won't happen again," said Melendez.
Nanes Schnitzer is expected to face criminal proceedings denounced by the Ministry of Finance and Public Credit in Mexico for financial crimes.
Follow The San Pedro Sun News on Twitter, become a fan on Facebook. Stay updated via RSS