Burglars break into Western Union office in downtown San Pedro
Friday, July 10th, 2020
A newly opened Western Union office on Barrier Reef Drive was targeted by burglars who broke into the establishment some time the night of Thursday, July 9th. The thieves made off with two laptops and an undisclosed amount of cash.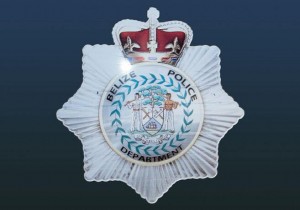 The proprietor of the Western Union office said that after opening the business the next morning, he noticed the missing items and money. He immediately reported the incident to police, who visited the establishment and began investigating. Police are checking surveillance footage from nearby businesses, as this Western Union office did not have surveillance cameras.
While the investigation continues, island residents are reporting an increase in burglaries over the past weeks. With the tourism industry on halt due to the COVID-19 pandemic, jobs on the island are scarce and many are struggling with the dire economic situation. Although police have not provided any reports, witnesses and victims have reported the breaking-in of homes during the day, thieves walking into yards and taking with them anything they can find of value.
In addition, there has been an increase in the stealing of golf carts, which are scrapped for their parts. Residents and businesses are asked to stay on alert and to report any suspicious persons or activities to the police.
Anyone with information that can lead to the arrest of the culprits breaking in at the Western Union office is asked to contact the San Pedro Police Formation at 206-2022 or visit them at Pescador Drive. Confidentiality is guaranteed.
Follow The San Pedro Sun News on Twitter, become a fan on Facebook. Stay updated via RSS