Caribbean Chicken in Escalante, south of San Pedro burglarized
Tuesday, May 9th, 2023
San Pedro police continue investigating a burglary incident at the Caribbean Chicken branch on the island. According to an official report, the business in the Escalante subdivision was burglarized over the weekend when assailants broke into the place and took a safe containing an undisclosed amount of cash.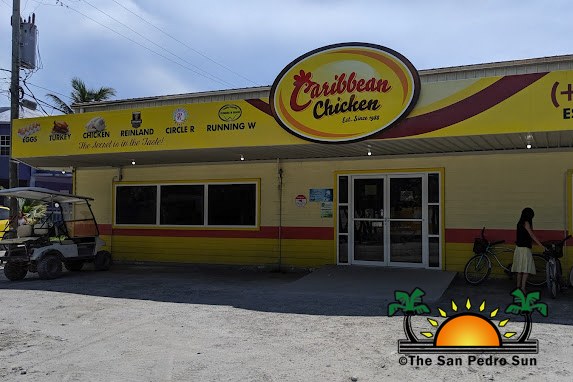 The San Pedro Police was alerted of the burglary on Monday, May 8th, and quickly responded to the Caribbean Chicken branch south of town. They say that a 23-year-old assistant manager, Cainette Sedacy told them that on Saturday, May 6th, she closed the offices of the establishment around 5:45PM. Sedacy also said that an undisclosed amount of cash was left inside a metal safe inside the office. On Monday, it was discovered that the establishment was burglarized, and the metal safe was missing.
While police are investigating, unofficial reports indicate that the business does not employ security guards and that how the culprits entered the building should have alarmed the neighborhood. Unconfirmed reports also note that over $20,000 in cash was stolen and that the possibility of an inside job is also being investigated.
Over the past months, island residents have reported the breaking-in of homes, even during the day. They report that thieves walk into yards, taking with them anything of value. Another issue is the constant stealing of golf carts, which are scrapped for their parts. In this case, golf cart owners are advised to secure their vehicles as best as possible and install any deterrents, such as alarms and cameras on their properties. Residents and businesses are to stay alert and report suspicious persons or activities to the police.
Anyone with any information that may lead to the apprehension of the person/s involved in these types of crimes can contact the San Pedro police station at 206-2022. Confidentiality guaranteed.
Follow The San Pedro Sun News on Twitter, become a fan on Facebook. Stay updated via RSS