Belize's Garifuna Council denounces abuses on Honduras' Garifuna people
Wednesday, July 22nd, 2020
The National Garifuna Council (NGC) in Belize is in solidarity with the Garifuna community in Honduras, after four of their members – Aparicio Mejia Garcia, Joel Martinez Alvarez, Alberth Snider Centeno Tomas, and Junior Rafael Juárez Mejía* – were allegedly kidnapped on Saturday, July 18th by a group of men dressed as police officers. The incident took place in the municipality of Triunfo de la Cruz in the Atlantida Department by the Caribbean Sea, where around 6AM, the four Garifuna community members were taken away from their respective homes.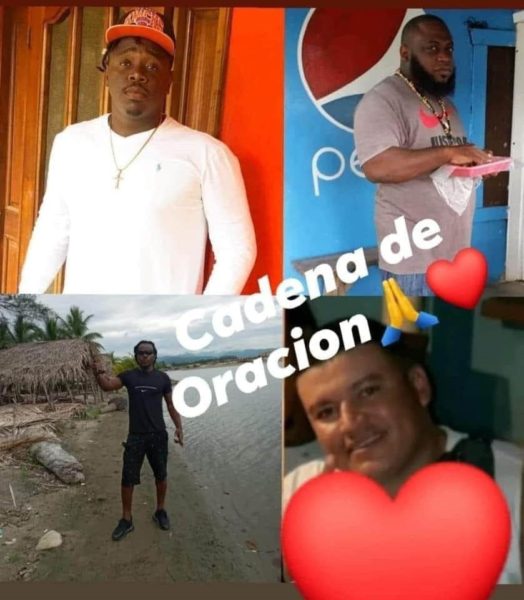 The four missing persons are considered influential persons in Triunfo de la Cruz. In an attempt to get the authorities involved, a group of Garifuna held a peaceful protest in the capital of Tegucigalpa on Tuesday, July 21st, appealing for the return of their beloved ones.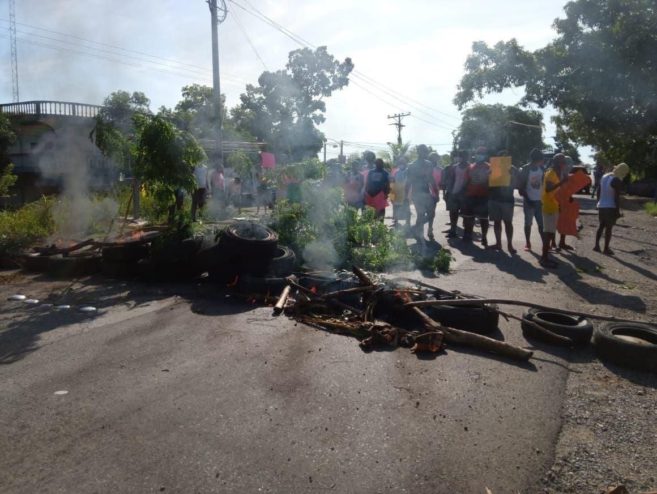 Other demonstrations became violent and the riot police squad dispersed the crowds with tear gas and force.
One person detained
On Wednesday, July 22nd, police arrested a suspect, who had weapons, handcuffs, and military-like clothing in his house.
Possible causes of the kidnapping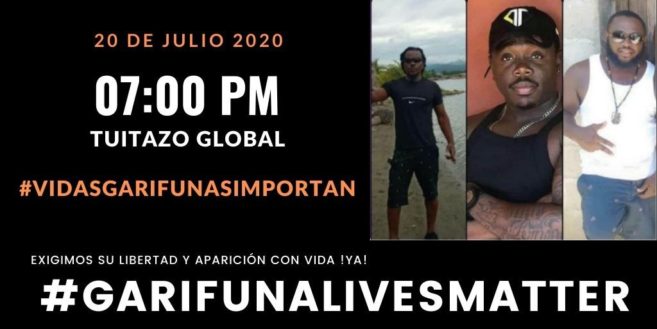 The cause of the unfortunate incident is believed to be connected to a land dispute with the State of Honduras. According to activist Naama Lopez, in 2015 the Interamerican Court of Human Rights obliged Honduras to provide a title of property to this group of Garifuna in Triunfo de la Cruz. It is alleged that the government tried to remove them from this community to replace it with tourism projects. Other incidents in other Garifuna communities include the kidnapping of an elderly person who was later found dead on June 19, 2020. There was also the alleged poisoning of a lagoon near the Garifuna community of Santa Rosa, Aguan.
Kidnap victim allegedly connected to 2014 San Pedro Town's murder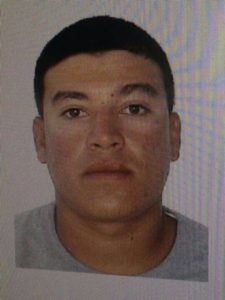 It is alleged that Junior Rafael Juárez Mejía* might in fact be, Rafael Juarez – a man being sought by Belize police in connection to the murder of islander Jeffrey Eiley in 2014. This information is yet to be confirmed.
The investigation into the incident, which took place in March 2014, revealed that Eiley had been in an altercation with Juarez the evening before, and it may have led to Eiley's shooting death. Eiley was reportedly shot several times after being ambushed on his way home.  Juarez was never found and police believe he left the country. "Juarez is a person of interest, he may have vital information that can lead us to solve the case and find a culprit. At this time we cannot say that it is Juarez that killed Eiley," said Officer in Charge Luis Castellanos.
No leads were provided as to what country he fled to.
Belizean Garifuna denounce incidents
The NGC showed their solidarity to the Honduran Garifuna people, expressing their support via a press release. "NGC condemns these acts and stands in solidarity with our Garinagu brothers and sisters in Honduras," the release said. The Garifuna Council in Belize pledged its full support and to work with all the Garifuna communities, local and international stakeholders to see the peaceful solution of these incidents, and any other acts of violence.
NGC advocates for an end to the blatant discrimination and systematic destruction of the Garinagu people and all other indigenous peoples and tribes in the region and beyond.
ADDENDUM/CORRECTION
*Several other news outlets in the region are reporting the missing persons as Junior Rafael Juárez Mejía (not Gerardo Mizael Rochez as previously reported), Alberth Sneider Centeno Tomas, Suamy Aparicio Mejía García, and Milton Joel Martínez Álvarez.
Follow The San Pedro Sun News on Twitter, become a fan on Facebook. Stay updated via RSS