William 'Danny' Mason and accomplices to be sentenced for Pastor Llewelyn Lucas' murder
Tuesday, July 28th, 2020
On Tuesday, July 28th, the Supreme Court in Belize City saw the start of the sentencing process in the murder trial of William 'Danny' Mason, Kieron Fernandez, Terrence Fernandez, Ernest Castillo, and Ashton Vanegas. Justice Antoinette Moore listened to mitigation pleas for and on behalf of the five men convicted of the 2016 murder of Pastor Llewelyn Lucas. The men's sentences are expected to be handed down on Wednesday, July 29th.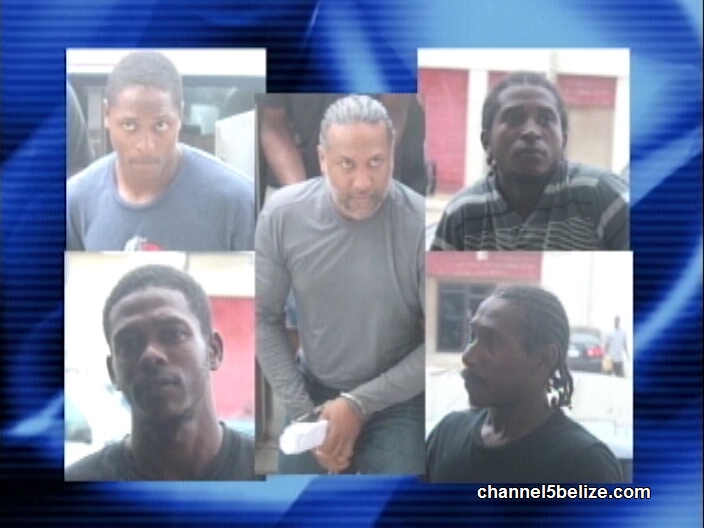 The men have been serving time at the Belize Central Prison since 2016 and although they have appeared before the court, their sentencing has been adjourned several times. They arrived at the Supreme Court in a police van under a heavily armed escort. Their pleas were presented before the court on their behalf throughout the day in attempt to fight the sentencing.
After Justice Moore listens to their pleas and gets a response from the Director of Public Prosecutions, the sentencing – which Pastor Lucas' family is looking forward to – will be declared.
In July 2016, Belizeans across the country were shocked by the news that Pastor Lucas had been kidnapped and beheaded. It is believed that Pastor Lucas met his death after visiting Mason's residence in Belmopan City. According to investigations, Lucas was kidnapped by Mason's henchmen (Ashton Vanegas, Keron Fernandez, Terrence Fernandez, and Ernest Castillo), and taken to Mason's farm at Mile 31 of the George Price Highway, where he was beheaded. Evidence of the crime also suggests that his body was burned, while his severed head was found in a bucket in Mason's pick-up truck.
On December 3, 2019, Mason and the four other men were found guilty of the kidnapping and beheading of Pastor Lucas.
We will continue following this developing story.
Follow The San Pedro Sun News on Twitter, become a fan on Facebook. Stay updated via RSS