Doctor Love: Is this fortuneteller real?
Sunday, September 8th, 2013
Dear Doctor Love,
I have had a lot of problems in my life in the last six years. I have had problems with my husband and with my children. Both of us have changed jobs in the last two years and so we have money problems, too.
My good friend told me that I need to go with her to Corozal to have my cards read. She said that is what she does when she has problems and that the lady who reads the cards is always right in what she says. I went with her and the woman who read the cards was really amazing. She knew right away that I had problems. She knew that they involved my husband, children and money. She gave me some advice on what to do so I did not mind paying her the money. It kind of scares me though because it is kind of frightening for someone to know so much about you.
Since then, I have been thinking. My friend who took me to see the card lady has been going to see her for a long time. My friend says she follows the advice but she still always has problems so what is the good of having the cards read if the problems never really go away?
My friend is going to Corozal next week and she wants me to come with her. I am trying to decide what to do. What do you think?
/s/ Unlucky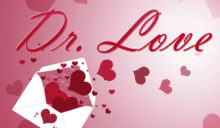 Dear Unlucky,

Add the money you pay to the fortuneteller with the expense of a trip to Corozal and it probably adds up to quite a bit. Keep making the trips and you will have more money problems than ever.

Fortunetellers have been in existence since we were living in caves and killing mastodons for lunch. They are always smooth talking con artists who are experts at reading body language to extract information from their victims. Why are you so surprised that she knew what your problems were when you first met? All of her customers go to see her for the same reasons; spouses, children and money. Why would you be any different? Chances are good that she even talked to your friend about you on one of your friend's previous trips.

You can get just as much value from sacrificing a chicken. Kill the chicken and prepare the body for sacrifice by anointing it with salt and pepper, recado, onion, bell pepper, and tomatoes. Then stew it and serve it to your family with rice and beans.

It is money well spent and will save you a lot of wasted time.
Follow The San Pedro Sun News on Twitter, become a fan on Facebook. Stay updated via RSS