Caye Caulker's Ocean Academy shortlisted for 2014 Beyond Sports Awards
Saturday, October 25th, 2014
Ocean Academy's Aquatic Tourism Program has been shortlisted in the running of the Sport for Education award in the 2014 Beyond Sports Awards. Ocean Academy is a secondary school based in Caye Caulker Village. With the sponsorship of The United Nations Children's Fund (UNICEF), Ocean Academy has implemented the Aquatic Tourism Program to help students develop entrepreneurship skills in the tourism industry. The award is part of the Beyond Sport Global Summit and Awards to be held in Johannesburg, South Africa from Tuesday, October 28th to Thursday, October 30th. The event is aimed to promote, develop and support the use of sport to drive positive social change across the world.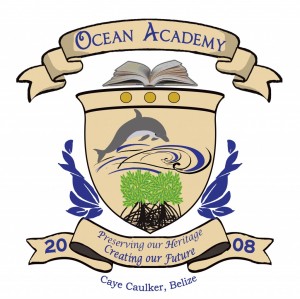 The Sports for Education award is given to the most innovative case study and project in the area of sports and community development. A total of 350 entries were submitted in this category from schools across 70 different countries. Only three projects made it to the shortlist, with the Aquatic Tourism Program taking one of the coveted spots. The winner of the award will receive funding towards the project's growth to address issues within its community.
In addition, school founder Heidi Curry is an invited panel speaker for the event. She will be discussing on the topic of how sports can unlock the power and creativity of young people across the world. She will be joined by Joni Miller, founder of the school and Projects Director.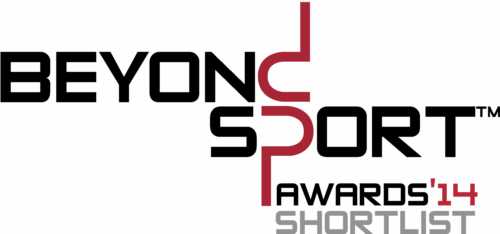 Ocean Academy was founded in 2008. The Aquatic Tourism Program matches students with mentors and entrepreneurial opportunities in the tourism industry on the island, allowing them to receive funds as well as learn the necessary skills for working in that field after graduation. This increases the employment opportunities for the students after graduation, as they gain valuable and real experience. "Ocean Academy has created many opportunities for students to get involved in the tourism industry here on Caye Caulker, from conducting beach cleanups and public education campaigns to sharing local knowledge of island ecosystems with visitors on kayak excursions. These activities not only help our students improve their communication skills, but also increase their confidence levels and professional skills," says Joni Miller.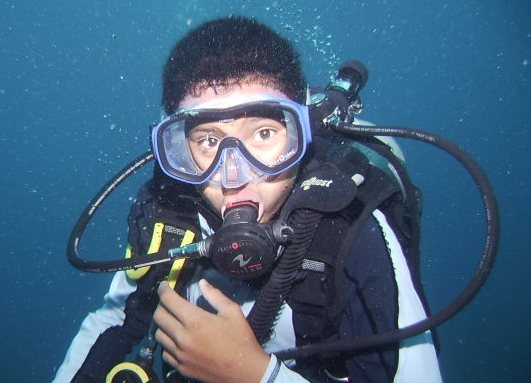 Besides all the basic subjects needed to receive a high school diploma, Ocean Academy also provides classes in fly fishing, scuba, kayak, and marine biology, among other extracurricular activities. Since 2009, 36 students have been certified as PADI open water scuba divers, 19 are advanced divers, and two alumni are Dive Masters. "Six students and one administrator enrolled in a month-long night class for tour guides and community members, in 2012, to learn how to set transects and conduct surveys of invertebrates, juvenile fish, corals, commercial fish and marine mammals. They graduated as Community Reef Technicians. The Department of Youth Services awarded Ocean Academy student Kyle Requena the 2013 National Youth in Tourism Award. After graduation, Kyle worked alongside his mentor to compete in an international fly-fishing tournament and he is now an assistant fly-fishing instructor with Ocean Academy," said Miller.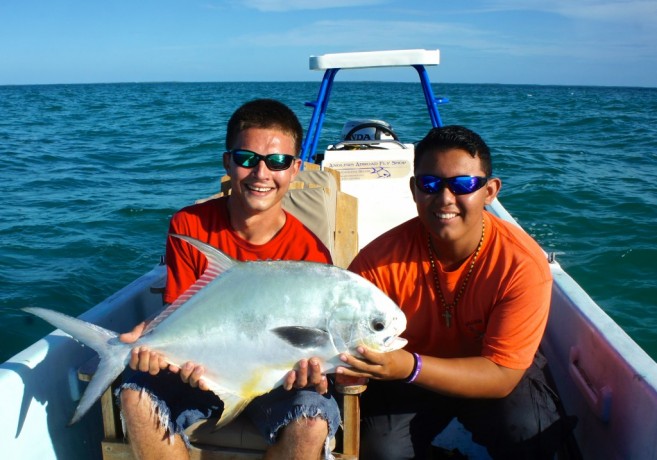 Ocean Academy would like to take the opportunity to thank all its industry partners for making the Aquatic Tourism Program a huge success. Big thanks goes out to: Anglers Abroad, Belize Diving Services, KitExplorer and Dane Dingerson, Toucan Canoe and Kayaks and the Forest, Marine Reserves Association of Caye Caulker, Embassy of the United States, Belmopan, Kenco Outdoor Equipment Store in New York, USA, Jackson Kayak in Tennessee, USA, the community of Caye Caulker and to all students of Ocean Academy.

To learn more about Ocean Academy's programs call the school office at 226-0321 or visit website www.cayecaulkerschool.com. To read the Aquatic Tourism project entry for Beyond Sport Awards go to www.beyondsport.org/Awards.
Follow The San Pedro Sun News on Twitter, become a fan on Facebook. Stay updated via RSS