Youth Forum makes the voices of island students be heard
Tuesday, December 8th, 2015
Upper division students from the various primary schools on the island, along with students from San Pedro High School (SPHS) gathered at the Angel Nunez Auditorium on Thursday, December 3rd for the annual Youth Forum program. Starting at 1PM, the forum saw the attendance of close to a thousand students and teachers celebrating the end of National Youth week 2015 by discussing ideas on how to make the island more child friendly. The 2015 Youth Forum was held under the theme "Youth, let's make the dream work with team work" and was organized through a collaboration of the Ministry of Education, Youth and Sports and local authorities.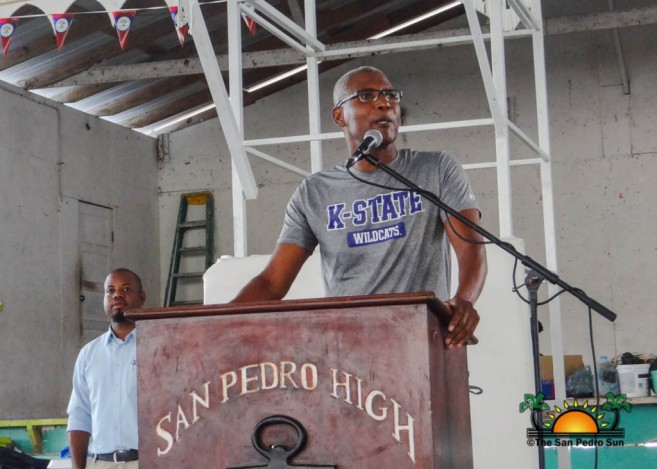 The forum opened with an inspirational invocation by Pastor Clive Welsh of Lighthouse Christian Radio. He urged the youth to look to God for continuous support as they grow and develop into productive citizens. Next up was Councilor Hector "Tito" Alamilla who gave the official welcome address. "I encourage all of you to be motivated. The theme for this year's youth week is very powerful. I believe all of our young people have a dream. Many say it's about chasing the dream but it is also about capturing the dream. We often say there are no opportunities for young people, but there are. You just have to believe and have a strong mentality to remain positive and work towards obtaining your goal. If you introduce negativity to your life, it will be hard for you to obtain your dream," said Alamilla. He ended off by asking all youth to be confident about themselves and remain positive even in the most negative situations.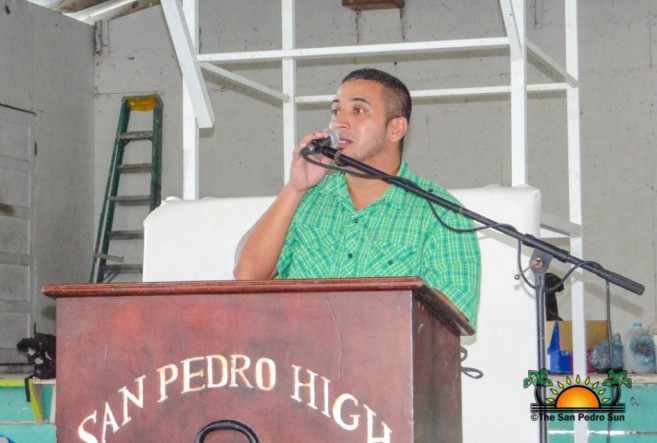 With protocol established, the agenda for the forum officially commenced. Moderator Greg Nunez announced the topics to be discussed as part of the forum, which included leisure activities for San Pedro youth, roles of leaders in society, crime and violence, drug and alcohol accessibility, education, opportunities for the future and civic pride. The presenters for the day were the students of SPHS who had been working on a given topic the week leading up to the forum. Each group discussed their topic at length, making recommendations on how to better the community. At the end of the seven presentations there was an open discussion where members of the audience could voice out their opinions on any of the topics discussed.
The Youth Forum closed with remarks from San Pedro Youth Coordinator Lincoln Flowers.
Follow The San Pedro Sun News on Twitter, become a fan on Facebook. Stay updated via RSS