Successful Fashion show held by Sunshine Scholarship Foundation
Friday, March 11th, 2016
On Saturday, March 6th, the Sunshine Scholarship Foundation hosted its first fundraiser for 2016. Under the theme "Fashion Glam Slam", the fashion show fundraiser aimed to raise much-needed monies to provide primary school scholarships for island students. The show was a complete success, with over $2,500BZ raised through admission fees, raffles and charitable donations.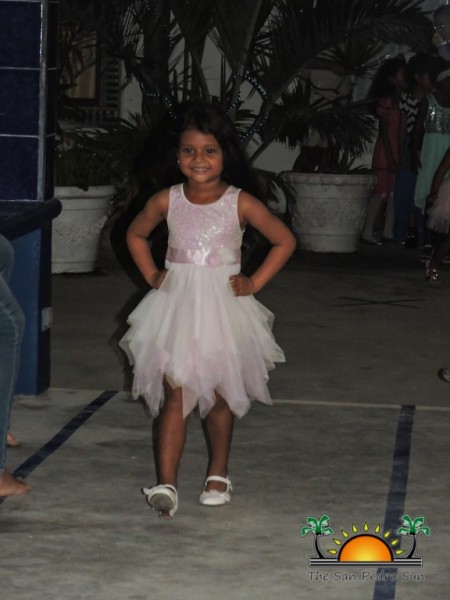 The event started shortly after 7PM at Corona del Mar Hotel. Attendees enjoyed an array of food and drinks as they waited for the young fashionistas to hit the stage. At the start of the show, models of all ages from toddlers to teens strutted the runway, displaying the latest in children's fashion trends.
But the event would not be complete without fun raffles and auctions, and throughout the night, attendees had the chance to win fabulous prizes. One of the most unique items up for auction was the chance to dine with newlywed couple Rob and Elizabeth Moon and Time Out Beach Bar owner Ishmael Lisbey. The top bidder for this fun idea was the editor and owner of the My Beautiful Belize Travel Guide, Tamara Sniffin.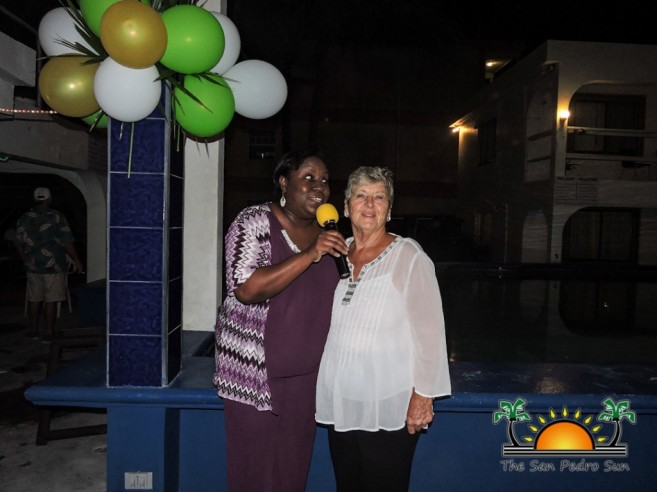 Overall, it was a very successful night, with all proceeds benefiting a worthy cause. The Sunshine Scholarship Foundation would like to extend a big thank to all those who attended the event as well as to those who contributed their time or donated towards the show. Event sponsors include: Corona Del Mar Hotel, Wings, Tropicana Restaurant and Bar, The Baker, Island Time, Caramba Restaurant, Victoria House, Carlo and Ernie Runway Bar, Belizean Melody, Rose East Jewelry, Caye Coffee, Tropic Air, Sunrise Realty, Eve Dirnback, Carving Marvin, Top Notch Boutique, Love Belize, Island Gear, Flowers Salazar and Associates, The San Pedro Sun and SHINE Girls Club.
The Sunshine Scholarship Foundation is a registered non-profit foundation created in 2014 with the purpose of the promoting of quality education for the children of Belize. For further information on how you can donate contact Joy Flowers at 610-0048 or email [email protected] or Eve Dirnback at 623-9962 or email [email protected]
Follow The San Pedro Sun News on Twitter, become a fan on Facebook. Stay updated via RSS