Broadway entertainer Sean McDermott performs for a great cause
Friday, February 24th, 2017
The Sunshine Scholarship Foundation's Benefit Concert came to a reality on Wednesday, February 22nd as Broadway performer Sean McDermott brought down the house! The Palapa Bar and Grill hosted the event from 7PM to 10PM, and it was well attended by music enthusiastic and supporters.

The Foundation is an incorporated entity in Belize, which provides scholarships to underprivileged San Pedro children. They currently have over 20 children who need scholarships to attend school, and the proceeds from this concert will help provide scholarships to students with special needs. Now in their third year, the Foundation is seeking to expand their program to students at other island schools. Once scholarship criteria is met, parents will have a say as to which school their child attends.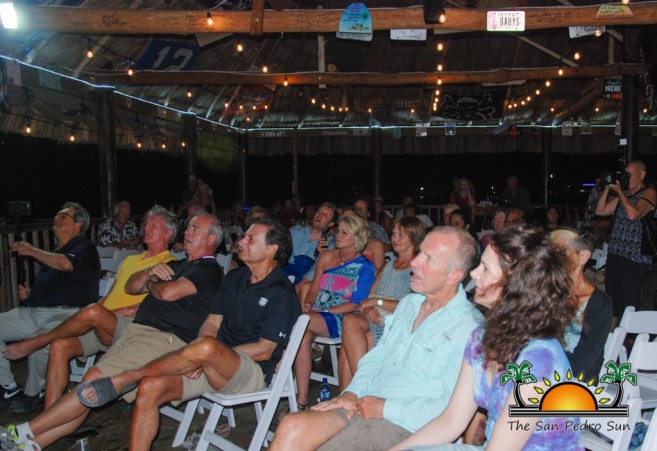 Prior to show time, Isla Bonita Elementary School's (IEBS) drumline showcased their drumming skills. Opening the show with a brief welcome address was Mistress of Ceremonies Teresa Nicholson, who introduced McDermott, sharing his achievements with the audience. "McDermott has starred on Broadway and in television, performed for the President of the United States, and even sang with Barbra Streisand on her European Tour. He recently performed in Moscow with the symphony orchestra for the 100th Birthday of Frank Sinatra," said Nicholson.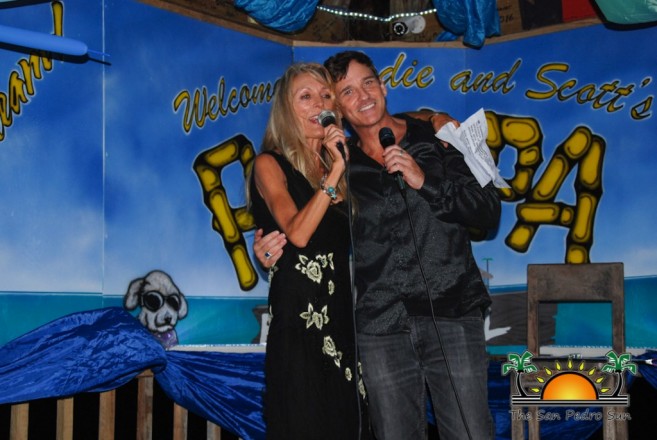 McDermott graciously took the stage and sang a beautiful selection influenced by Sinatra, Michael Bublé, Tom Jones, Frankie Valli, and Jersey Boys. With songs like "It Had Better Be Tonight", "It's Not Unusual", "Can't Take My Eyes off of You", and "Fly with Me", the crowd was eager to dance, cheering loudly for more.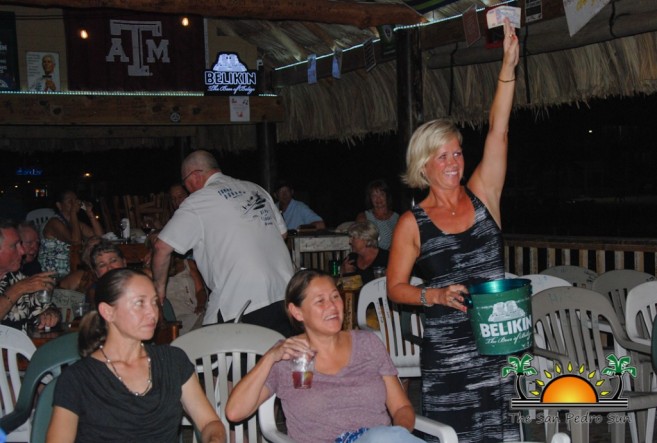 At intermission, Lion Jan Brown held a live Chinese Auction. Aided by four volunteers, monies were collected in a bucket to help raise even more proceeds for the students. Items up for auction were two Tropic Air roundtrip tickets to Belize City (valued at $400), and two Suya Tours roundtrip tickets to Lamanai Mayan Ruins (valued at $640). Bidders kept adding to the pot till two lucky winners claimed prize.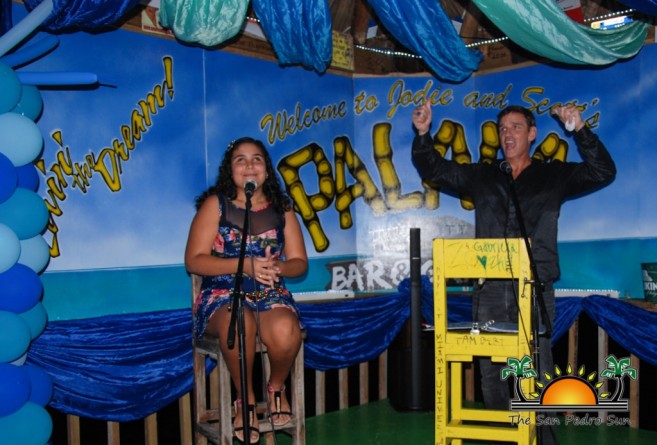 McDermott then came back onstage, and sang "Sway", "Call Me Irresponsible", "Save the Last Dance", and "That's Life" to the crowd's delight. Following after, Dr. Renae Reesa did the honors of introducing one of the Foundation's visually impaired scholarship recipient, Dayanara Manzano. Together, Manzano and McDermott sang "My Immortal" by Evanescence. The duo received a standing ovation after an emotional performance.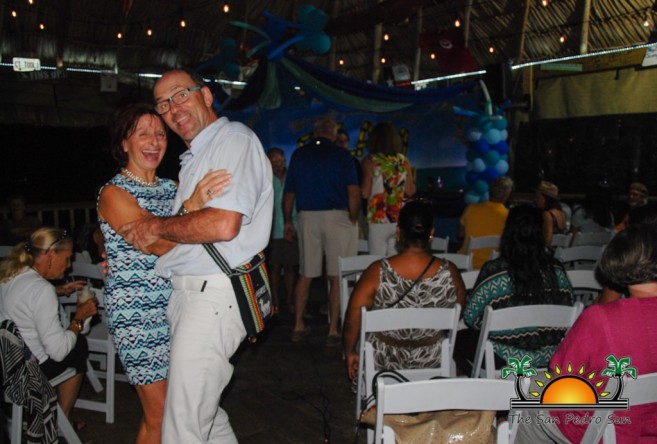 McDermott continued with more Broadway hits, "Walking in Memphis", "On Broadway", "Luck be a Lady", "Danny Boy", "Smile", and "This is the Moment". During his final break, Principal of IEBS Addy Martinez, Joy Flowers, and Eve Dirnback shared a few words before presenting McDermott with a small token of appreciation. Estel's Dine by the Sea was also acknowledged for contributing $3,000 to the Foundation during their annual BBQ Cookoff held on February 4th.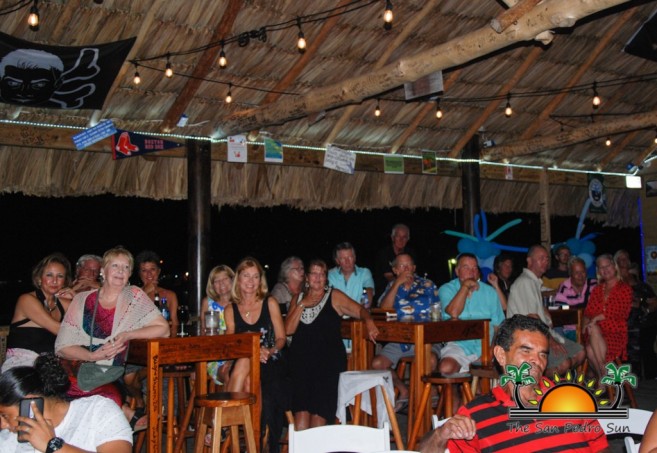 The grand finale of the concert featured two songs, "My Way" and "New York New York", as a tribute to his late father, Corry McDermott. The night was complete success, and guests were able to cap off their night with a meet and greet afterwards.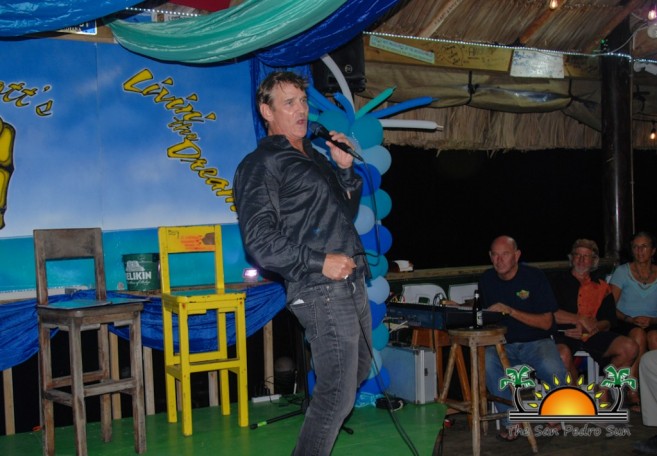 The Foundation give thanks to Sean McDermott and his family for their continued support, Jody and Scott Harnish for hosting the concert, staff at The Palapa Bar, Rocco Pugliese for underwriting McDermott's presentation, Miss Ina for the decorations, The San Pedro Sun for the advertisement and press, Bruce Figueroa and drummers, Ruth Veralls, Melanie Pylot, Tammy Wolten, Travis Nicholson, and all of those who have supported the Foundation.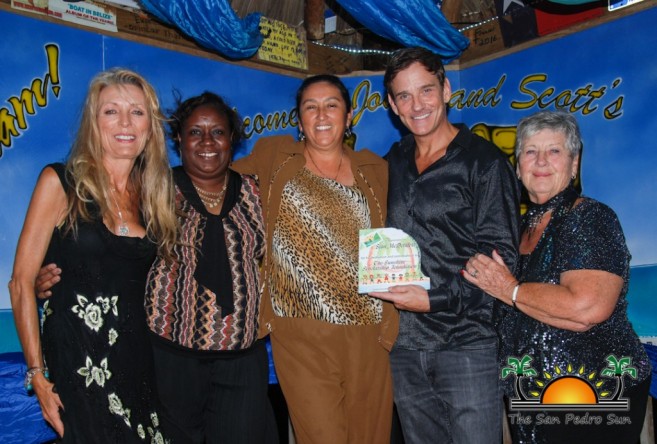 You can help make a difference in a child's education by making a donation. For any further information, please contact Joy Flowers at 226-3725 email joya[email protected] or Eve Dirnback at email [email protected].
Follow The San Pedro Sun News on Twitter, become a fan on Facebook. Stay updated via RSS