When will Ambergris Caye get their new schools?
Monday, March 14th, 2016
The common phrase "Education empowers a nation," is used by many educational institutions and even the government, to motivate citizens to get an education. The phrase is certainly true, and indeed the more educated people a country has, the more skills, talents, and abilities it will possess. But what happens when there are not enough schools and proper educational institutions to house our young children, always referred to as the future of a nation.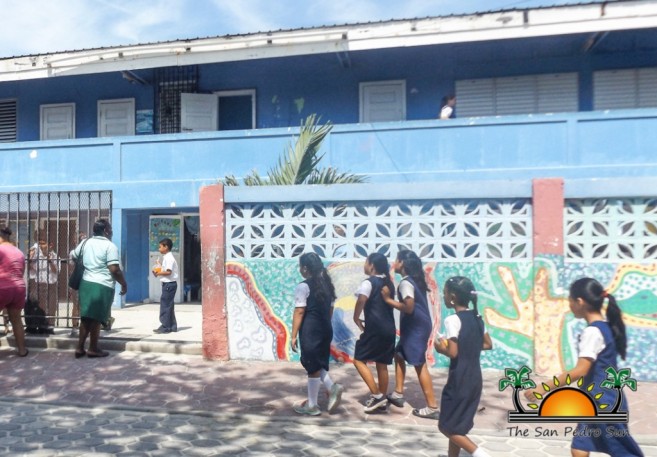 Most of the schools in Ambergris Caye are just partially supported by the government, and with the rapid growth of the island's population; more school buildings are needed to host new students. In October of 2015, before the United Democratic Party was voted into its historical third term, they launched a manifesto detailing their agenda for their new government. One of the promises highlighted in the document is the construction of 35 new schools, from pre-schools to high schools throughout the country.
Ambergris Caye was to get a share of this educational part of the manifesto by getting a primary and a high school built on the island. Six months after the general elections, the question still remains: "When will the schools be built?"
The San Pedro Sun visited the new education officer on the island, Nelma Jones, in search of an answer.
"There are plans for the construction of two government schools on the northern side of the island. However, we have not received any further information as to the specific location where the construction will take place," said Jones. "We also have not received any information regarding time frames on the construction of the school or anything of that regards."
When the Ministry of Education was contacted in Belmopan, they indicated that there is no information available at the moment. We were told that as soon as the information is available regarding the planning of the projects, the educational officer in San Pedro will be the first one to be notified.
In the meantime, the schools on the island will continue striving in order to accommodate more students. Each year, the number of new students increases, and while some schools are fortunate to add classrooms to their facilities, others cannot. This can prevent some students from attending school, while others are forced to travel far to get an education.
With the current school year almost over, and the new one only a couple of months away, only time will tell if La Isla Bonita will be seeing any new schools in 2016.
Follow The San Pedro Sun News on Twitter, become a fan on Facebook. Stay updated via RSS