Education Minister discusses the way forward for schools in light of COVID-19
Monday, April 20th, 2020
Following the Easter break, schools across the country were to open on Monday, April 20th, but due to the COVID-19 pandemic, the goal of re-opening schools before the school year ends is not guaranteed. At a press conference hosted by Minister of Education (MOE), Youth and Culture, Honourable Patrick Faber indicated that distance and home-based learning are expected to continue at varying degrees at different levels of education. If educational institutions are to open, it will be advised by the National Oversight Committee under the guidance of the Ministry of Health.
The MOE hopes to achieve this method by working closely and with key education stakeholders such as school leaders, teachers, the media, and educational partners like UNICEF. The plan is to develop strategies for both academic and psychosocial support. Below are some takeaways from the presentation.
Assistance to Pre-School and Primary institutions.
According to Faber, the project will see daily uploading of online resources to their website (www.moe.gov.bz), daily audio lessons on local FM broadcast radio stations. "We will provide more information [on this initiative] this week," said Faber. Some of these lessons will also be aired via television stations starting on Monday, April 27th.  A printed publication containing learning activities will be provided for these students, who may otherwise not have access to other resources.
Secondary and ITVET levels
The Ministry plans to develop a learning continuity method that accommodates all students. There will be focus on those marginalized students due to the current socio-economic situation. These students will also be provided with printed materials in case they do not have access to technology. According to Faber, this plan will monitor and support the implementation of school plans to ensure quality, equity and compliance with established guidelines.
Tertiary level
Meanwhile in colleges and universities, MOE will review and advise on program completion. This will be to ensure that adequate provisions are being made for the closure of the school year.
Expectations from teachers
Pre-school and primary school teachers are expected to inform and encourage parents to use resources made available through MOE, or other professional pedagogical sources.
High school teachers and ITVET instructors
At these institutions, Faber stated that they should develop or identify learning resources, engage students in online or other forms of distance learning. This specifically applies for relevant online professional development courses offered by MOE or other approved providers. Faber advised that if there are any concerns about the school's or teacher's expectations for students, reports should be made to the institution's principal or contact MOE hotline at 615-7579.
Promotion and graduation of students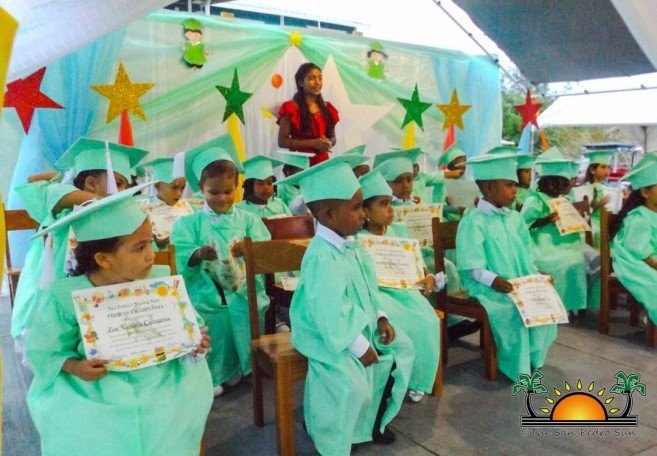 In his presentation, Faber explained that pre-school students (first year) should be promoted and second-year ones should receive their pre-school certificates and transition to primary school. In the case of primary school students and in accordance with Education Rule 128 (2), all students from infant 1 to Standard 5 are expected to be promoted. In addition, schools are asked to provide special assistance for those students, who may need it during the upcoming school year. Faber pointed out that in accordance with Education Rule 128 (3), all Standard 6 students, who have met their school's standards for primary certification and those at age of 14, are expected to graduate.
High school students are encouraged to provide students from Form I to Form III all necessary opportunities to advance to the next level of education. Schools should also provide remedial support where necessary on the re-opening of school. The school boards are asked to adjust graduation requirements such as community service and diploma exams in light of the current pandemic. These students are to be provided with support and opportunities to meet other requirements for graduation. Faber asked the schools to seek counsel from MOE if they need to do so.
When it comes to ITVET trainees, they will continue to be engaged by their instructors in support courses, theoretical aspects of training and home-based projects during the period of school closure. But it was made clear that trainees will not be certified until conditions allow for completion of practical and on-the-job training requirements.
Examinations and registration for new school year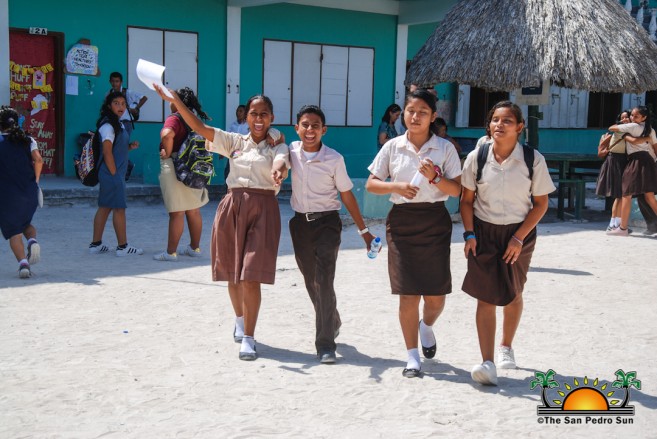 The Primary School Examination required for Standard 6 students to enter high school will not be administered this year. Instead, the examinations scripts will be given to high schools to use in assessing the competence of their first form students. This is for academic support purposes to be provided to those who need it. Some primary school students entering high school depend on a special subsidy provided by the government. According to Faber, despite the pandemic, his Ministry intends to continue supporting those students in need of assistance to attend the secondary level institutions. The subsidy program was to cover all high school students this year, this will now need a review based on the economic situation.
In the CSEC and CAPE exams, Belize will not be able to participate and a mechanism and criteria are being explored for award of tertiary grants to those students who had registered for the required number of exams.
Faber also touched on the issue of registration deadlines at different educational institutions. He requested that all schools extend their deadlines for registration and payment of fees until circumstances improve.
The minister also touched on the status of teachers who were approved for long leave. "Teachers who were approved for long leave by the Teaching Service Commission are considered to have commenced long leave on April 1st. Long leave will not be deferred," said Faber. Replacement for those teachers on leave had been hired and according to Faber they will receive salaries as long as school managing authorities submit written confirmation that they have indeed engaged these replacement teachers.
In the meantime, teachers wanting to renew their licenses are asked to email electronic copies of their application forms and relevant documents to their District Education Centres or substation. Applicants should do so at least six weeks in advance of the expiration date on their license.
In San Pedro, applications can be submitted by contacting the island's Education Officer, Odelia Caliz at 615-7458 or email [email protected].
Follow The San Pedro Sun News on Twitter, become a fan on Facebook. Stay updated via RSS