Bynum Academic Scholarship available to assist single parents with school tuition
Wednesday, June 24th, 2020
A new scholarship baptized with the name Bynum Academic Scholarship has been created to help unwed (single) parents to cover school fees for the upcoming year. The scholarship will pay the academic fee to attend a school year for one student in Belize City, San Pedro Town, or Caye Caulker. This project is an initiative between Belizean boat captain at San Pedro Belize Express Water Taxi, Winston Garbutt, and Expat Pastor Derrick Pitts with God Cares Outreach.
To qualify for the scholarship, the parent must prove a financial need, and the child must have satisfactory grades. Applications for the assistance can be submitted via this link, and the deadline to apply is August 8, 2020, and the announcement of recipients will be on August 17, 2020.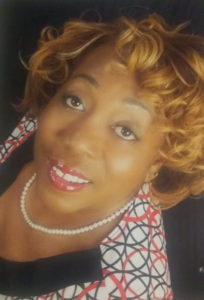 The idea was born following the current COVID-19 pandemic as they looked at ways in how to assist parents with their children's school tuition. The Bynum Academic Scholarship is in honor of American Barbara Brunson (Bynum), who was born in 1950. In her teen years, Bynum became an unwed mother. This early beginning in her motherhood was challenging but did not stop her from accomplishing goals in life. Through determination, Bynum completed high school and found a full-time job. After small successes, some years later, she entered college and completed her degree at Temple University in Philadelphia, Pennsylvania, USA, in four years. By this time, she had three children. Bynum was the first in her family to receive a college education. Brunson shared some words with The San Pedro Sun. "Anything that promotes education is great, though my parents only had an eighth-grade education, good grades were always stressed in our home," she said. "I feel blessed to be bestowed this honor." This movement has also been possible by Bynum's daughter Angela Kearns, who got in touch with The Sun.
Bynum is now retired from an executive position with the city of Philadelphia, has had several home-based businesses, and was a master real estate investor. The mission of this scholarship is to give support to people with the unexpected challenge of single parenting and the resilience never to give up. Bynum raised her children with the belief, 'if you are willing to help yourself, there will always be someone willing to lend a hand.'
Garbutt and Pitts, hope to reach out to all those struggling single parents in need and inspire their children never to give up and accomplish their visions. They are hopeful to continue the project but to do so donations are needed. Anyone able and interested in donating can do so through their GoFundMe page:  https://www.gofundme.com/f/belizean-kids-need-school.
Follow The San Pedro Sun News on Twitter, become a fan on Facebook. Stay updated via RSS