First Pre-schools re-open in San Pedro Town
Monday, April 12th, 2021
After months without in-class sessions due to the COVID-19 pandemic, several pre-schools in San Pedro Town welcomed their students back after re-opening on Monday, April 12th. As requested by the Ministry of Education, schools across the country had to submit re-opening plans before operating once again.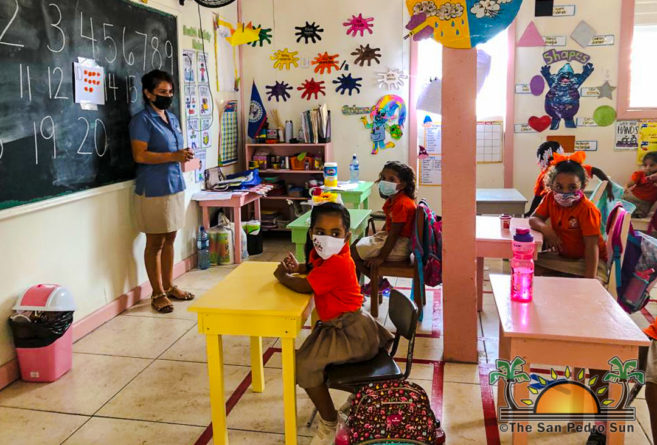 Some of these plans needed to show that students will be in a safe learning environment with enough room for social distancing and include wash stations where students sanitized. The San Pedro Sun visited a pair of pre-schools in downtown. In one of them, Little Angels, students were separated from each other via screens. Although they were sharing the same desk, they wore masks and in their own bubble, safely away from their classmates.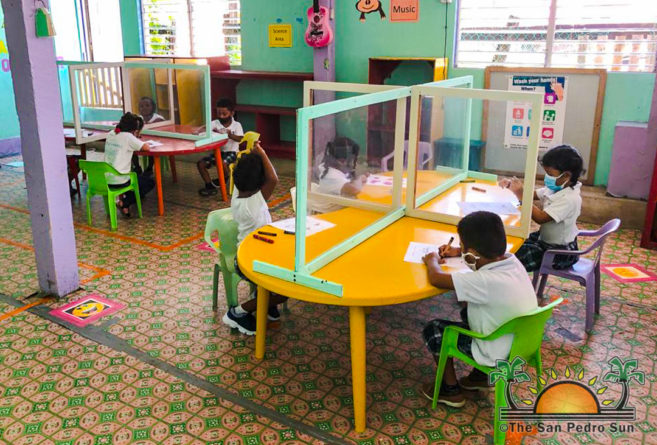 At ABC Pre-School, students had their own desks six feet apart. Some teachers wore face shields during lessons to make the classes even safer, and students wore masks as well.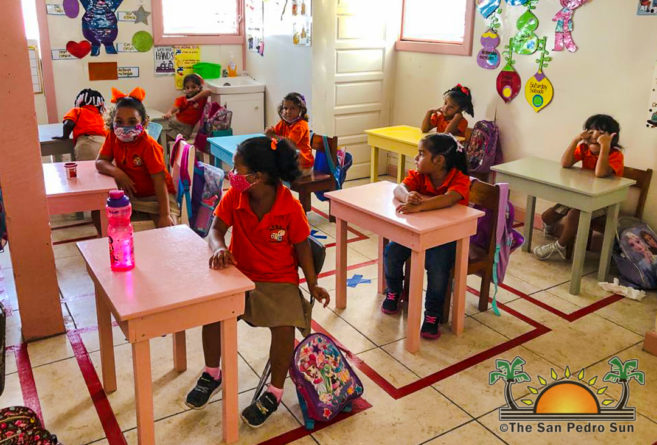 The re-opening plan is seeing the return of students to classrooms by groups. The pre-school management explained that different groups of students attend classes on a given day because of the space arrangement. The students who stay home are provided learning packages so they can keep on track with distance learning. The use of only distance learning is also available for those parents who prefer their children to study from home. The schools plan to stay open for the remainder of the school year and then take a summer break to open back in September.
There are no reports of any primary or high school re-opening. These schools are reportedly engaging students with virtual classes and distributing learning packages weekly.
Follow The San Pedro Sun News on Twitter, become a fan on Facebook. Stay updated via RSS