Halloween Movie Night at San Pedro Town Library
Wednesday, November 2nd, 2016
While adults were gearing up to attend the biggest Halloween bash of the year, the San Pedro Town Public Library was hosting a Halloween-themed Movie Night on Saturday, October 29th. At 6:30PM, more than 30 children, accompanied by their parents flocked to the library to watch Monster House.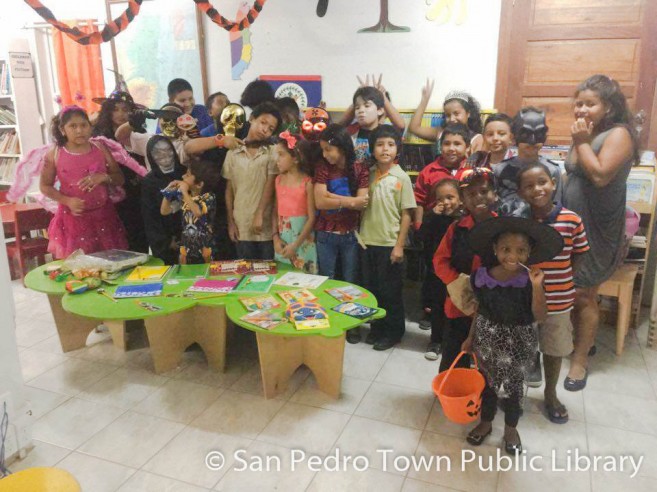 Besides watching the Halloween movie, Library Assistant Marlene Coral hosted a mini Halloween Costume Contest. The contest judged three categories of: Most Creative, Scariest, and Cutest. According to Coral, choosing a winner was the hardest part. "Many children came dressed up this year, and there were so many creative costumes to choose from. My team and I had to make hard decisions. Almost everyone who came with a costume left with a prize," said Coral.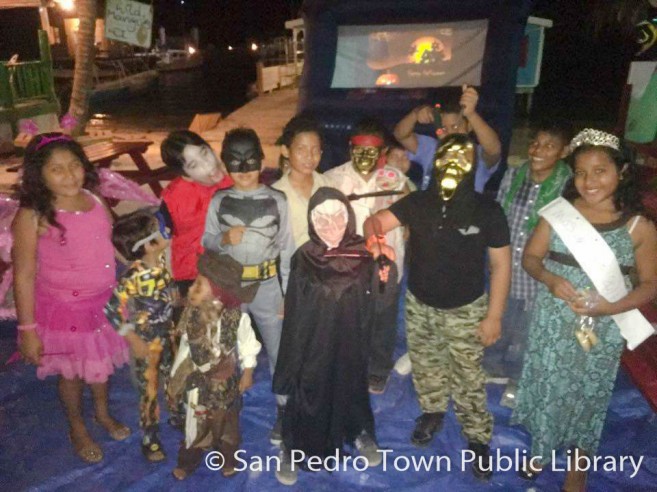 The winner of most creative was a vampire pizza boy, while Miss Universe 2017 took second runner up. The scariest went to 'Scream' mask, complete with knife props, while the cutest went to a toddler dressed as a pirate. The winners took home knapsacks equipped with notebooks, pens, pencils, bookmarks, crayons, and other stationary items.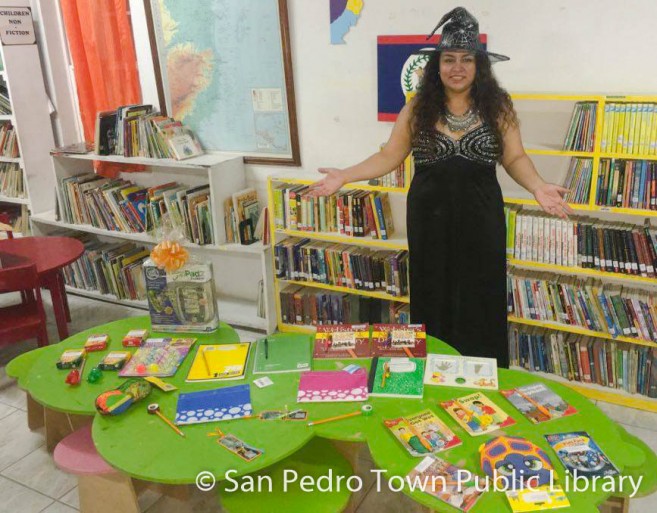 The library's movie nights serve as a fundraiser, where dip and chips, Jell-O and popcorn were sold. The library also concluded their raffle that began months ago for the chance to win a Leap Pad, and Kenneth Williams was the grand winner.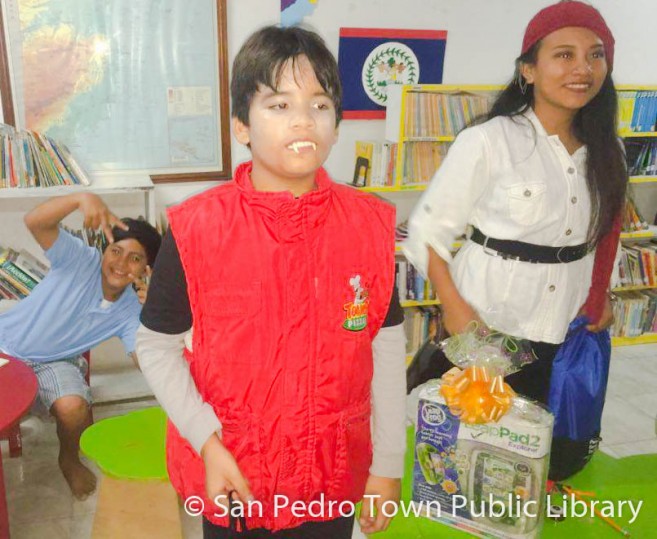 The night ended with very happy children, and Coral is thrilled that this year's activities turned out great. "I was happy to see that we had more parents turning out and I think overall the event went really well. We were sold out. Last year the San Pedro Town Council had a fair at Saca Chispas, but this year we didn't have any competition, and we are looking to do this again in 2017," said Coral.
In addition, the public is informed that, thanks to a private donor, the library is now in the process of setting up their new desktop computer. Coral is very appreciative of this donation, and thanks the donor for their help.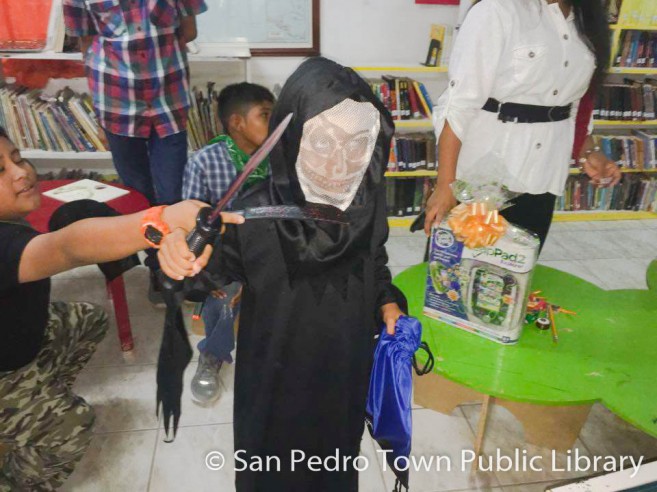 The library is gearing up to plan their annual Christmas activities. According to Coral, there will not be a parade this year, and instead, she's hoping to set up two days of Christmas card making, and Christmas decoration crafting.
If you wish to donate any supplies or want more information, you may visit the library on South End Barrier Reef Drive, or call 206-2028.
Follow The San Pedro Sun News on Twitter, become a fan on Facebook. Stay updated via RSS